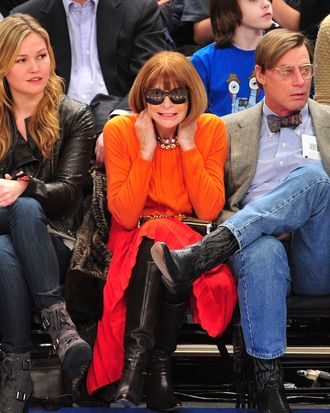 Anna Wintour (and Julia Stiles).
Photo: James Devaney/James Devaney
Anna Wintour sat front row at last night's Knicks basketball game at Madison Square Garden and was apparently quite swept up in it. She wore a bright orange sweater, a red pleated skirt, knee-length black leather boots, and a chunky necklace (plus sunglasses, of course).
Do you think poor Julia Stiles is wishing she'd put more thought into her courtside outfit? And how do you feel about Anna in head-to-toe bright colors?