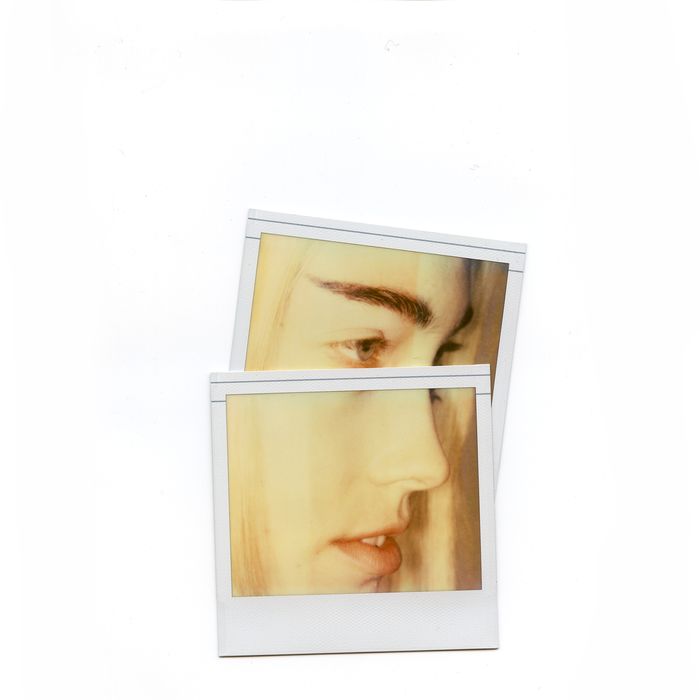 Anna Zanovello (Wilhelmina) by Blake Hamilton. Film courtesy of The Impossible Project.
Photo: BLAKE HAMILTON RIBBEY/BLAKE HAMILTON RIBBEY
This Fashion Week, experimental photographer Blake Hamilton is bringing you a series of unique beauty portraits straight from backstage. First up is Kimberly Ovitz, who tapped MAC makeup artist Gordon Espinet to create the show's Japanese- influenced look. Espinet describes the season's face as "90 percent beautiful and 10 percent quirky — you've got to have that 10 percent quirk so it doesn't become boring." Enter the strong, "samurai-inspired" eyebrows, which contrast nicely with the clean and minimal makeup palette. Find out how Espinet created the statement arches after the jump.
Get the look:
"Use MAC Cosmetics Eye Brows, which come in varying shades, to paint on top of your brows to give that crazy, strong look. Then use [a swipe of] Ivory soap to cover up the outer corners, so that you erase the little tail end on the lids. It's an ancient drag-queen secret. If you eliminate the eyebrow, it's really just about a simple, beautiful, gorgeous woman."