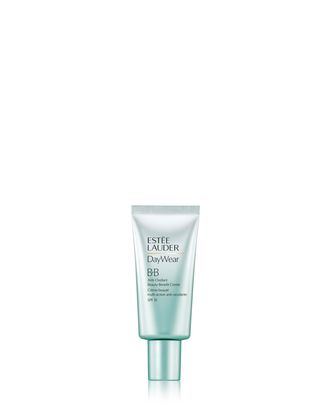 Photo: PGSJNStart~:457045?:PGSJNEnd!PGS/??Greg Delves 2011
The hybrid of an oil-free moisturizer, foundation, and sunscreen, Estée Lauder's BB crème soothes skin while covering imperfections. The tinted, cucumber-scented cream comes in two shades, light and medium. The consistency is considerably lighter than a typical foundation, blending easily without caking or leaving dry patches. Ingredients like Vitamins C and E brighten skin, while SPF 35 protects the face from sun damage. But the biggest advantage over other tinted moisturizers is the smooth finish and lasting power — the oil-free lotion cuts down on shine throughout the day and doesn't lead to breakouts.
Estee Lauder DayWear Anti-Oxidant Beauty Benefit Crème, $38 at Bloomingdale's or online.