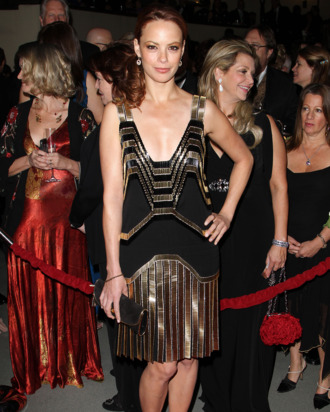 Berenice Bejo==The 2012 Directors Guild Awards==Kodak Theatre, Los Angeles, CA==January 28, 2012==
Approached by the Associated Press, The Artist's Bérénice Bejo revealed that she will probably not wear restrictive undergarments to the Oscars on Sunday night. "You mean Spank or no Spank?" she asked. "I don't think so, because of the dress I'll have, I don't think I'll wear too much." Two weeks ago, Bejo told the Hollywood Reporter that she had already found her gown, but of course, she isn't talking — which is probably why the AP has resorted to inquiring about underwear.
Related: Which Actresses are Designers Most Hungry to Dress for the Oscars?