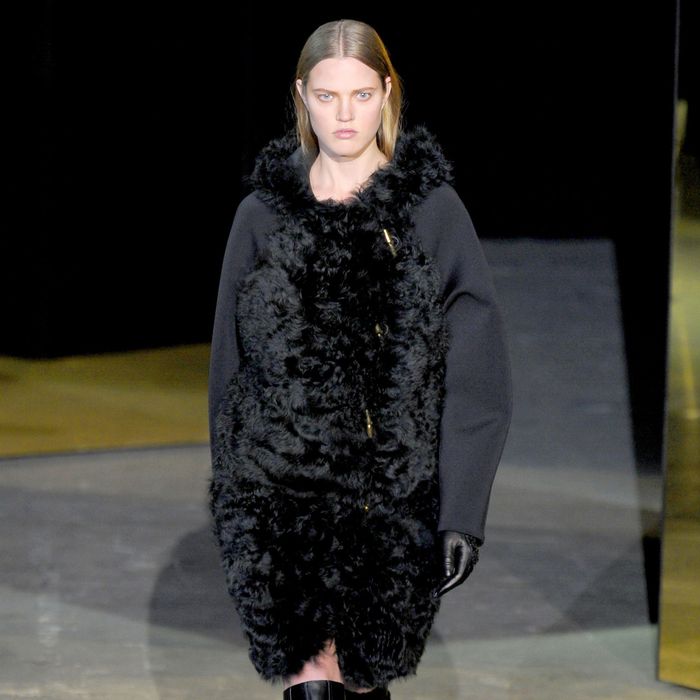 As Vogue's André Leon Talley once wisely said, it is too soon to start identifying trends at this point in Fashion Week. The New York shows may be over, but London, Milan, and Paris Fashion Weeks are still to come. So, while we'll refrain from labeling the many weird arrangements of fur and shearling seen on the clothes this past week as a trend, we can at least acknowledge that there were a lot of unexpected fuzzy bits on the runways. After the proliferation of gorilla arms in recent fall shows, and a dyed-fur trend that somehow had enough legs to make its way from runways like Gucci's to vaginas, we are seeing fuzzy stuff do even more unusual things this season. Furry pockets, stripes, patches, shoulders, and even a fur halter have shown up on New York's most major runways so far. Peta may have devoted its energies to the dog show instead of Fashion Week yesterday, but they certainly have a lot to be angry about on the runways as fur refuses to quit. Review next fall's weird uses of fuzz in the slideshow.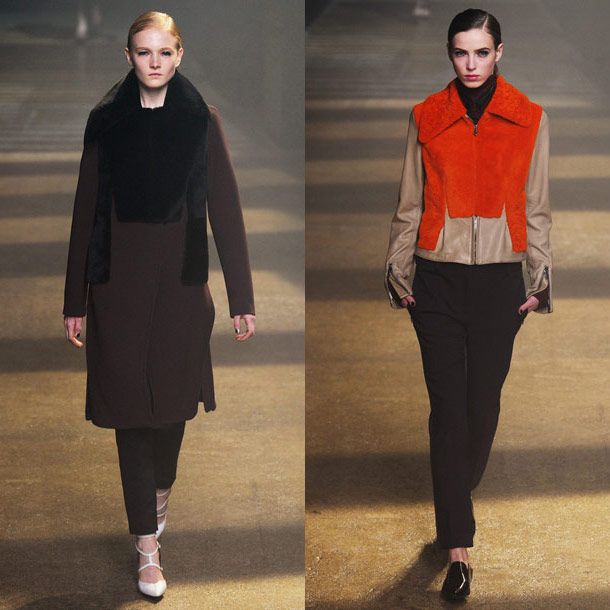 3.1 Phillip Lim
Fur panels to warm those love handles.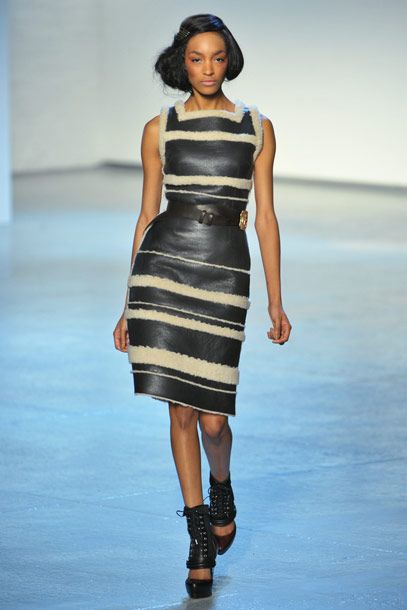 Rodarte
Shearling stripes, for when the 2-D kind won't keep you warm enough.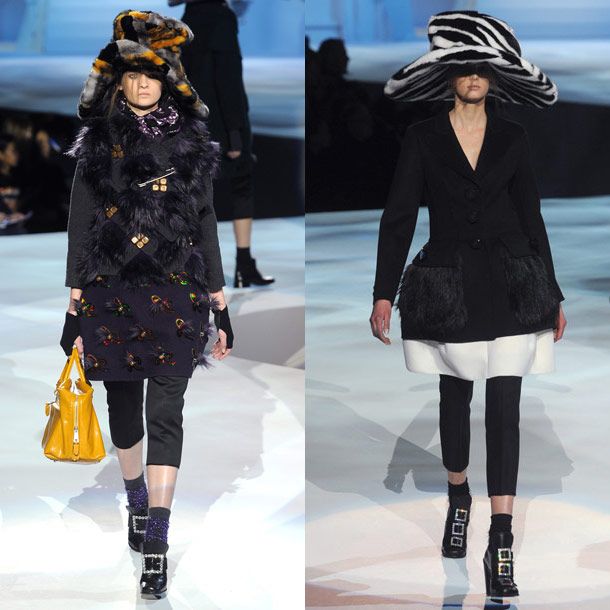 Marc Jacobs
A skirt with fur tufts and a coat with fur pockets to texture you in the most unexpected of places.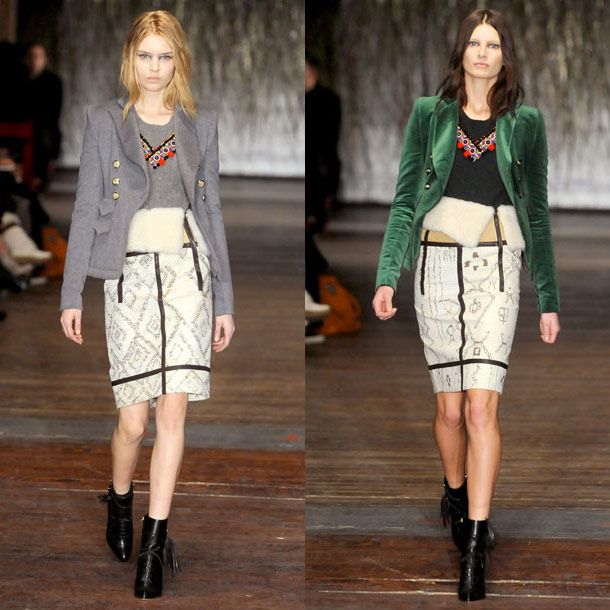 Altuzarra
Waist not, shearling.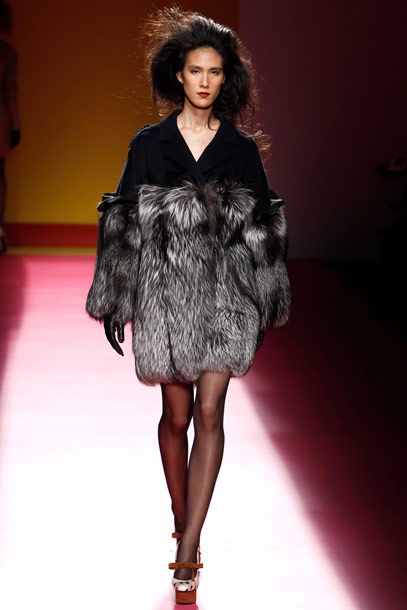 Chadwick Bell
Almost a full fur coat but with a little breathing room for your shoulders and collar bones.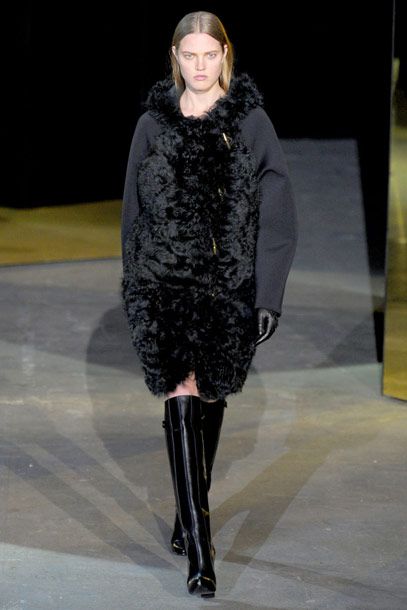 Alexander Wang
Fur. Halter.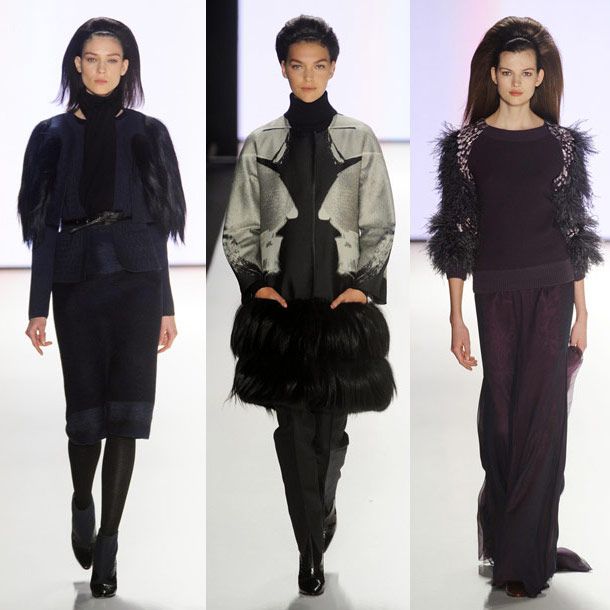 Carolina Herrera
Hairy shoulders, pockets, sleeves. You could make one gorilla suit if you style yourself properly.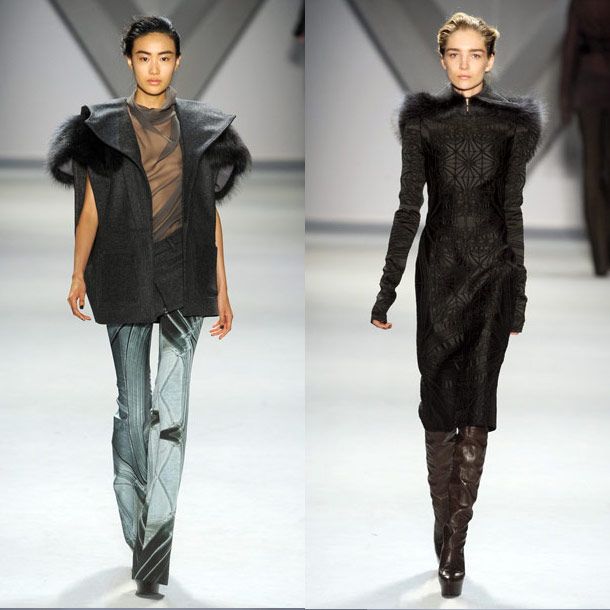 Vera Wang
More furry shoulders. You could say that if Donna Karan popularized the cold-shoulder look, these designers are on their way to making the hot shoulder a thing.