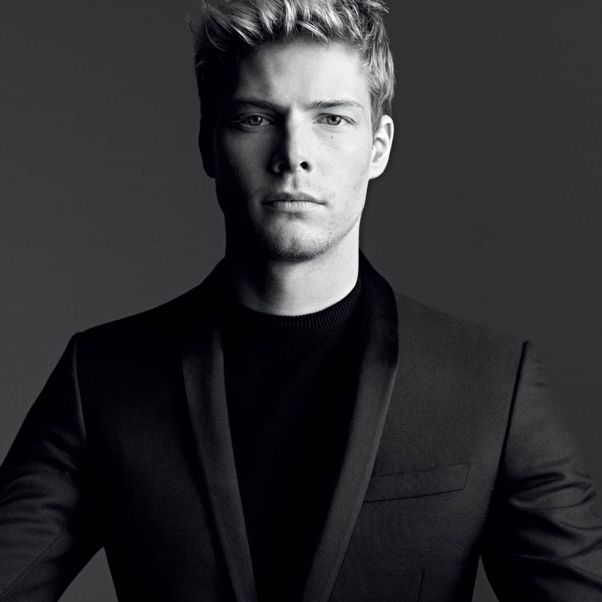 Carine Roitfeld's latest freelance project was guest-editing the spring issue of VMAN. In addition to features with Michael Avedon (the 21-year-old grandson of Richard Avedon) and Nick Knight, Roitfeld chose ten "real guys" (i.e. not celebrities or models) to pose for photographer Karim Sadli and talk about their "real" lives as a mechanic, a drummer, and a firefighter, to give a few examples (one of them even posed with his baby daughter, aw). In her editor's letter, Roitfeld explains, "Fashion can be a difficult thing for men to follow … Sometimes men's fashion can look too crazy to be believable, but I think a man should be elegant and effortless." See the full ten-page spread in our slideshow.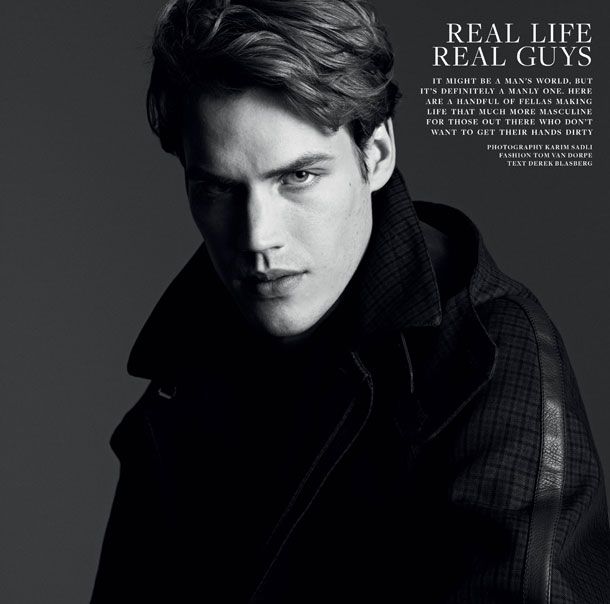 Parker Voss, Florist
When Parker Voss graduated from Georgetown University, he was faced with a bit of a paradox. He wanted to find a vocation where he could get his hands dirty, but he'd just earned a degree in art history. So he discovered the joys of floral design, "which is sort of a living art form," he explains. A picturesque landscape is something Voss knew at an early age, growing up in Rye, New York, just outside the city. "It changes your perspective growing up near but not in a big city. I'm not so New York-centric," he says. "My adolescence allowed me to experience both worlds, and I always had a creative bent." To date, he's worked in museums and on fashion shoots, and of course he has put together countless tablescapes and arrangements. One of his favorite jobs was building a flowering labyrinth for a musician's wedding at a downtown New York club. I like the idea of a fleeting moment, which you have with flowers. I think, in a way, it's very romatnic that they're alive and then they die," he says. "But one day I'd like to do something more permanent."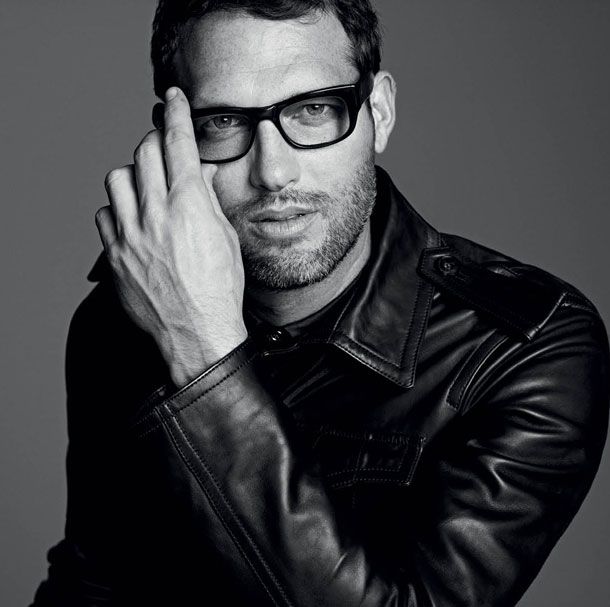 Neil Fenton, Mechanic
"I was the kid who had way too many bicycles in my front yard," laughs Neil Fenton about his childhood in Huntington Beach, California. "I would fix them up and sell them to the neighbors." His first motorized bike was one of the many cheap, discarded 1960s Vespas that litter California. He had to fib to his mother about it. "She didn't want me to have a motorbike, so I lied and told her it was just a scooter, and my dad jazzed it up," he explains. "Being a kid at the beach, you really didn't want an office job. All you wanted to do was surf, which doesn't make enough money for a nice car. So you learn how to fix up something yourself." Wheeling and deadling two-wheelers would be momentarily put on hold when Fenton was scouted and then brought to New York to model, something he still dabbles in when the situation arises. But now he is back to fixing up bikes–much bigger ones these days. He shares a Bushwick garage space filled with welding machinery, tools, and all sorts of motorcycles and custom-built pieces. "I'm still impressed that this hobby has become a business," he laughs. And it would make his surfer friends proud that he's still not in an office job.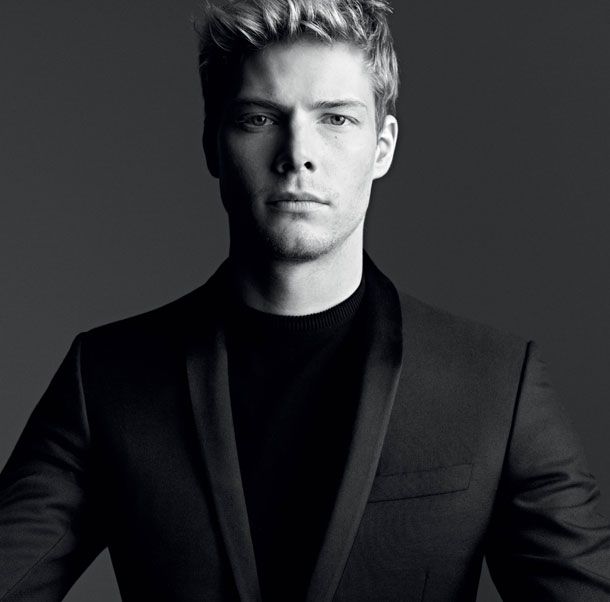 Hunter Parrish, Broadway Actor
To date, the actor Hunter Parrish's biggest roles have been playing Mary-Louise Parker's drug-dealing eldest son on the Showtime hit Weeds and portraying one of the rebellious, depressive teenagers in the Tony award-winning Broadway show Spring Awakening. For his next role, he wanted a bit of a stretch: Jesus Christ. This past winter, Parrish took on the starring role in the Broadway production of Godspell, a musical from the '70s loosely based on the book of Matthew. The Messiah has proven an exhausting part. "I'm not surprised that I'm as tired as I am," he laughs. "Yet there's something invigorating about being worn down and in live theater." Parrish grew up in Texas, but as a child actor had brief stints living in New York (he was 8 when he lived in SoHo, which he says was "less homogenized" then) and Los Angeles, where he spent most of his youth. Back in town, however, he sounds like a regular New Yorker. His favorite hot spots? "I found this underground Ping-Pong and shuffleboard club," he laughs. "And have you ever been to the bowling alley in Port Authority? It's kind of ghetto, and kind of cool. They give you towers of beer."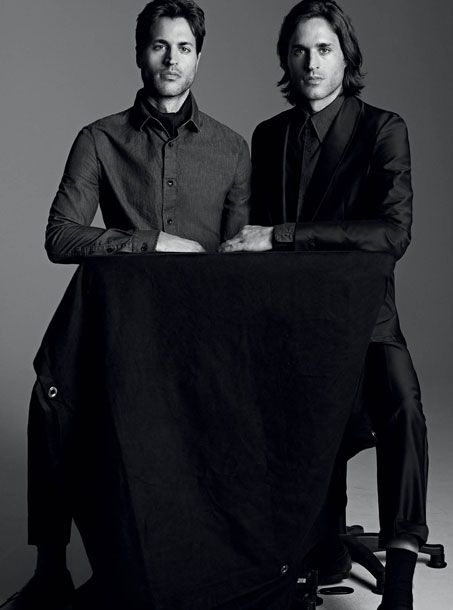 John Barboni, Architect; Mark Barboni, Restaurateur
John and Mark Barboni, fraternal twins who grew up in Southern California, had an idyllic childhood. They skied, snowboarded, surfed, and even played in nearby lemon- and orange-grove trees. "It was one of those picturesque suburban towns where you can do it all," John laughs. But after high school, they went their separate ways. John moved to New York, studied architecture, and then started work at a Manhattan firm. Mark was a premed student, then went to Costa Rica where he was sidetracked by organic ecology studied and travelling through Central and South Americas, researching coffee production. "What was amazing about being twins and separated is that it was like living two lives at once, building groups of friends simultaneously," Mark says. Eventually the two recombined their lives to open their first restaurant, Hudson Clearwater, in Manhattan's West Village. "At some point I realized that we had so many friends–and we both wanted to create a place that could be filled with loved ones and that had an old-European feel; a place that you'd never want to leave," John says. Mark adds, "In a weird way, the restaurant was a full circle for us: we were coming from such different places for so long, and now we're together again."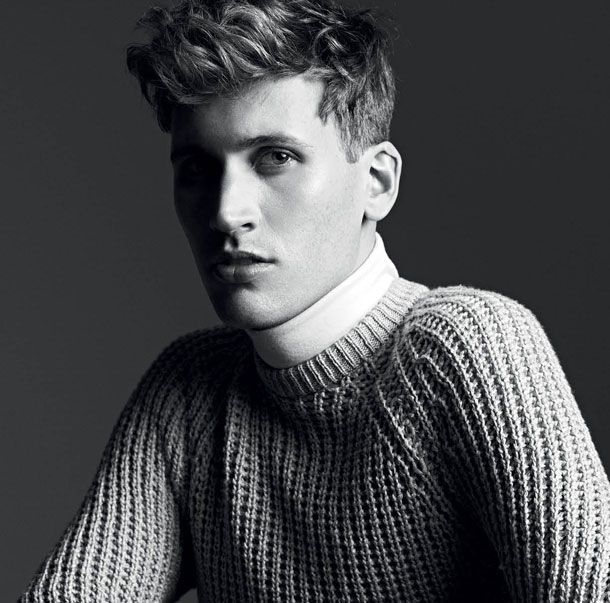 Nate Young, Drummer
Nate Young picked up his first pair of drumsticks at the ripe old age of 10, and by eighth grade was already in a punk band, Anberlin, and honing his onstage look: "Dirty shirt, Levi's, and some old boots I've always worn," he explains. "Rock and roll isn't about dressing up." The Tampa, Florida, native–along with his fellow bandmates, vocalist Steven Christian, guitarists Joseph Milligan and Christian McAlhaney, and bassist Deon Rexroat–was already recording his first album by his freshman year of high school, and before graduation he had traveled throughout the United States, Europe, and the Far East. "Well, yeah, now that I think about it, I guess it was pretty awesome to be 15 and in a recording studio in Seattle," he reflects. Young says his favorite place to tour is Australia, where Anberlin has been, he calculates, almost a dozen times. Things are fuzzy when you're a teenage rock and roller. But just because he's crisscrossed the globe as a punk rocker doesn't mean he's lost touch with his roots. One of seven children, he still lives close to his family in Tampa. "I'll probably live in Florida my whole life. It's home to me."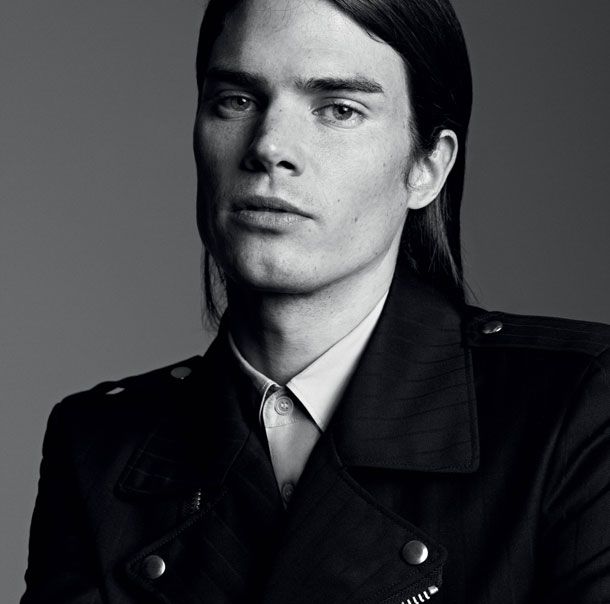 Matthew Mosshart, Vegan Chef
Matthew Mosshart, a Vero Beach, Florida, transplant who now lives in Manhattan, has a very specific daily routine: every morning he wakes up early to take the dogs he is paid to walk for a few laps around the neighborhood, and then in the evening he heads to the BabyCakes bakery on the Lower East Side to whip up some vegan goodies for the next morning. (He starts at nine p.m. and finishes around 2 a.m.) It's not what he went to school to learn at Flagler College in St. Augustine, Florida. ("I studied business. I don't know why. Everyone else was doing it?") But after he moved to New York and enrolled in a culinary school, he discovered a love of baking. "Cooking is not measured," he says. "It doesn't have to be specific, and I like the idea of winging it." When pushed, Mosshart amidts that perhaps his business education does help when he's putting together his recipes. But it's not the mathematics that keep him in the kitchen. His new favorite thing to bake is pizza with wheat dough. "You have to knead it and then let it rise, then beat it down and let it rise, and then beat it down again. It's a full-body workout." And a lot like living in New York.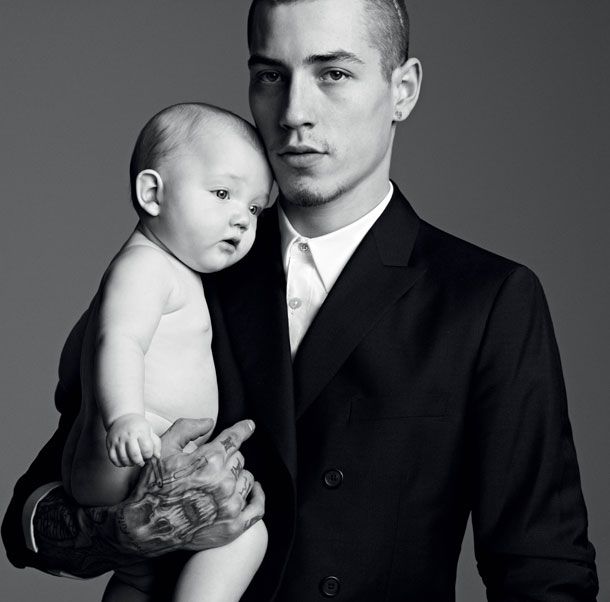 Nico Lopez, Construction Worker, with daughter Eagle Marie
What's in a name? Eagle Marie Lopez, the first and, for now, only daughter of Nico Lopez, a construction worker who lives in Brooklyn, was supposedly named on a whim. ("It just popped into my head one day when I was in the bathtub," explans Eagle's mother, Raquel.) But perhaps there is something more significant in the appellation. Nico, a reluctant part-time model, grew up in Uruguay before he moved to New York, where he plays the drums for fun. "I prefer to work with my hands," he says. Starting a family so young, however–Nico was 23, Raquel a year older–has compelled the couple to sort of soar over some of the more trivial matters that preoccupy most twentysomethings in this town. Says Raquel, "We're much more grounded, and there's this big ole piece of love in our lives now, and everything we do has taken on a whole new meaning." Nico adds, "Basically, we fast-forwarded through a lot of meaningless crap."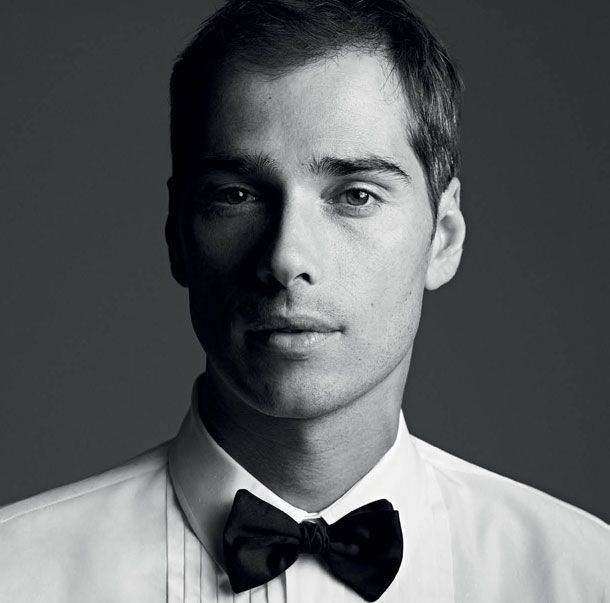 Peter Bici, Firefighter
Peter Bici beat the odds. First, the die-hard New Yorker became a pro skater, a pipe dream for most teenagers, and traveled all over America, Canada, Europe, and Australia. And then, before he turned 20, a scout approached him on Lafayette Street and asked if he'd consider doing a Calvin Klein ad–not an ordinary occurrence for most city kids. "I took a Polaroid, and the next thing I knew I was doing a global campaign with Kate Moss," he says. What followed was a career of fashion milestones: he remembers skateboarding backstage at Marc Jacobs's first Louis Vuitton menswear show and hanging out with Donatella Versace backstage at Gianni Versace's last show before his 1997 murder. "I can't board all my life, I can't be a model all my life. So in 1998, I took the New York Fire Department test and spent the next six years qualifying." He's currently a member of Ladder 18 on New York's Lower East Side. "We do a lot of things besides going to fires," he laughs. "We'll all eat together, clean up the house together. It's like a family–which, in a way, is a lot like my experience in fashion."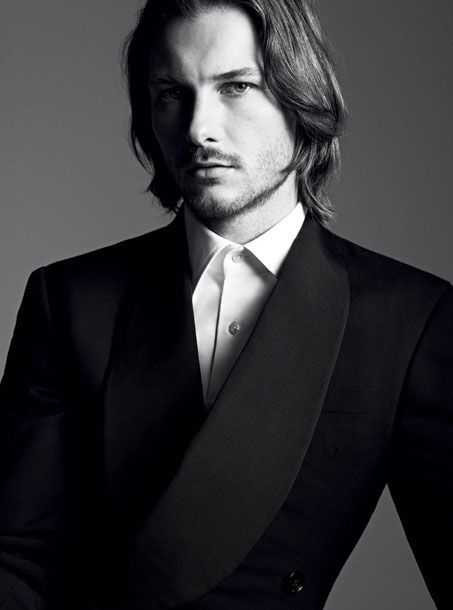 Ryan Pilstl, Visual-Display Artist
Window shopping isn't a recreational activity for artist Ryan Pilstl. While the rest of us are looking at all the wares for sale, Pilstl is curious about the display itself: How was it designed? How was it built? Is it selling the products? "You look at things differently when you're on that side of the game," he explains. "And you realize how much more goes into it." Pilstl, who grew up in Southern California splitting time between skateboards and surfboards, describes his life as being spontaneous, to say the least. How did he move to New York? "I can out to see some friends over the summer when I was 19 and decided I didn't want to leave." How did he begin a career in commercial visual displays? He was working at Urban Outfitters and was promoted to manager, but he hated the administrative responsibilities. "I kept on trying to quit, and finally they offered me a job building the windows." Turns out he was a natural. J.Crew and Moncler are now among his clients, and he's started his own company, Spoke Visuals. "I see the world a little differently," says Pilstl. "The conversation of art and design, and how much work and time goes into the perception of a product–it's impressive."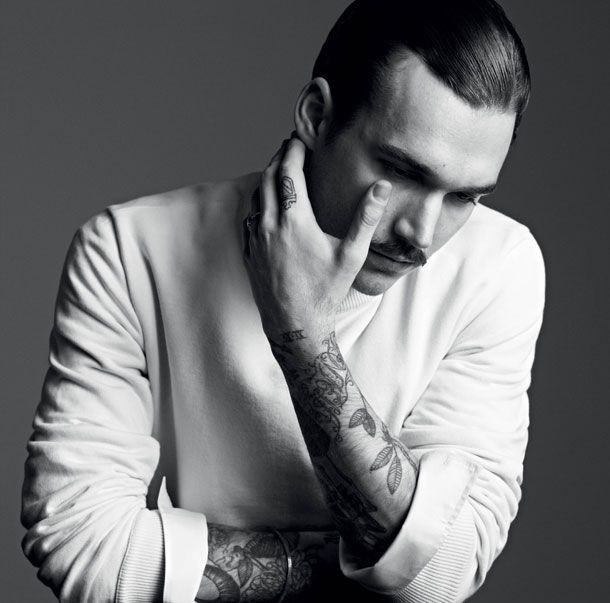 David Flinn, Sculptor
Much of sculptor David Flinn's life and work is about rebellion. Because he grew up in New York City, he finds himself drawn outside of it. "I'm stuck in the context of the city, but I feel like a true woodsman," says the artist, who often uses a mix of driftwood and raw materials with chains, concrete, and steel. New York has become merely a recreational town. "I don't need to get inspired by the city," he explains. "I already am the city." Despite his academic upbringing–both of his parents were economics professors–he's most comfortable in more blue-collar environments. "I prefer to work with my hands and fix problems with basic materials." Finn attended the School of Visual Arts, graduating in 2009, and was immediately asked to mount his first solo show, at Envoy Enterprises. (He's since clocked another four one-man shows.) While he has a studio at the end of Long Island, where he works four days a week, it seems his mind still can't escape Manhattan. "When I was growing up there, SoHo was full of hookers and crack dealers. We used to have to skate around them and interact with them. We had no fear," he says. "So I sort of do detest what it's become, because now I have to work a little harder to flirt with danger." he lets out a long sigh and then adds, "But I will always live here, even if it's just to be able to come home and say I fucking hate it."