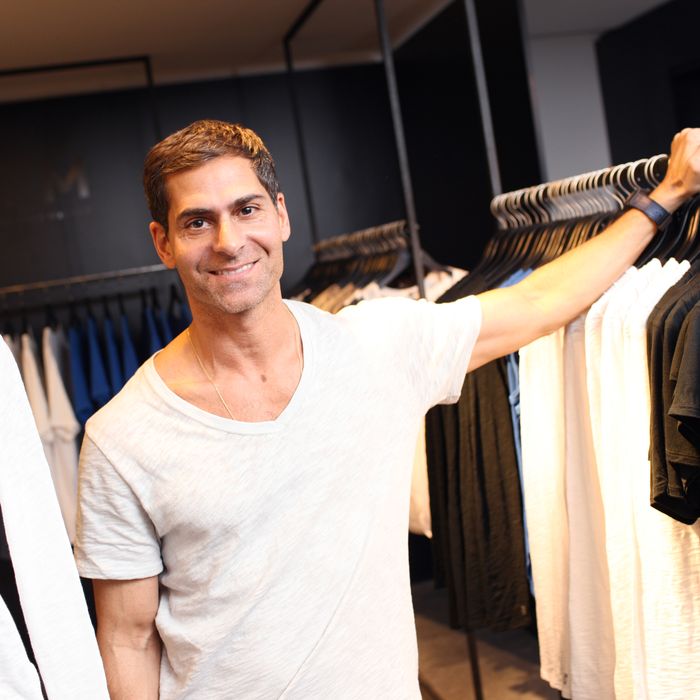 Tony Melillo has worn many hats in the fashion industry, but above all, he's a branding maven. Last week, he introduced his new signature label, a succinct collection of feather-light, high-end T-shirts called ATM, sold in its own small section at Barneys. ATM is the latest in a long string of Melillo's ventures: After earning a CFDA nomination for NOVA, a casual sportswear label he started in the nineties, he sold the business and moved on to resurrect the label Generra in 2003. More recently, he struck gold in the lucrative world of celebrity branding. Today he runs Cynosure Holdings, a company he co-founded that develops celebrity-branded collections for the mass market. He's currently the creative director of Selena Gomez for Kmart, and is working on a new venture with Vanessa Hudgens.
Melillo's recent successes gave him the funds and creative energy to work on ATM, which he developed in addition to his day job (it's named for his initials — Anthony Thomas Melillo — which are tattooed under his right bicep). Melillo is adamant that the nascent label will remain tightly f0cused and carefully packaged. "Tom Ford always told me that," he explained, standing among the neatly arranged racks of T-shirts in Barneys in a white tee that falls just so on his muscular torso. "He was always saying, 'What's your point of view here?' So I ask myself, 'Am I veering?'"
Melillo has no ambitions to blow ATM into a full ready-to-wear label, nor to even move beyond T-shirts for the time being. "When I did that [with my previous lines], it was because buyers would ask from them. They'd be like, 'Oh, where are your blazers?'" he said. "With this, I'm going to move at my own pace and be very specific." For now, ATM is sold only at Barneys (indeed, he started the label at the encouragement of Barneys CEO Mark Lee, who's an old friend), and includes three different types of cotton in just a handful of men's and women's styles, all priced from $58 to $82. Click through our slideshow to see his offerings.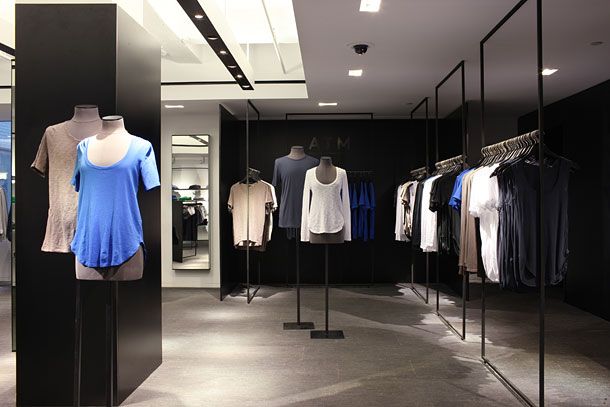 "Because ATM is a pet project, it wasn't like, 'I have to get this out and I have to sell it to 500 retailers and this and this.' Nothing's riding on it. And if it works, great, and if not, I have a collection of T-shirts I can wear because I know I'll love them because I made them."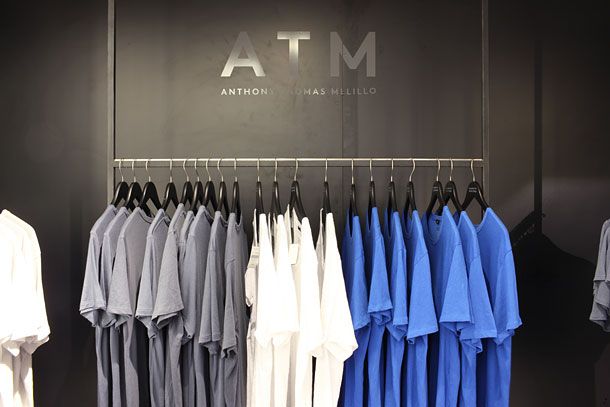 "I always find a way get out of wearing a dress shirt even if the dress code is black tie. It's kind of inappropriate, but now that I have a T-shirt company, it's the perfect excuse."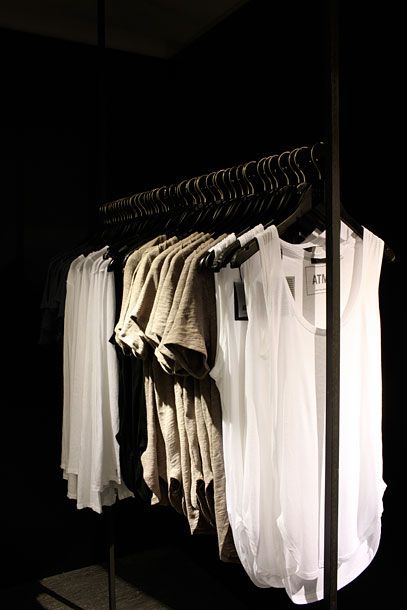 "We have three fabrics: the modal, the vintage jersey, and the slub. It's all Peruvian cotton, and exclusively developed for us. It's not like I invented the wheel here, but I was able to create the perfect slub, modal, and jersey for me. It took months of sending fabric samples back and forth, because I didn't want to move forward with this until everything was right."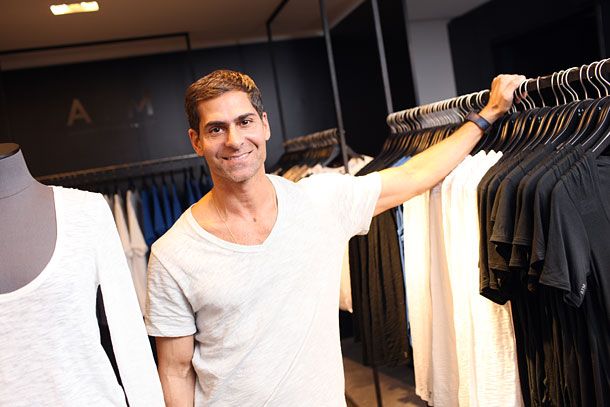 "My friends always tend to be T-shirt people. My very best friend is Kelly Klein, and I think we come from the same mold of casual dressing. It's a definite look without being messy."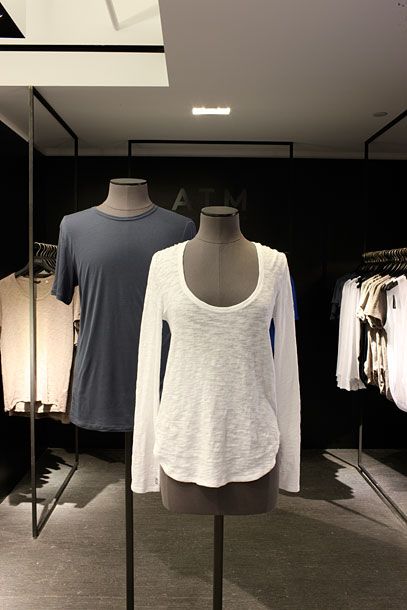 "You should be able to wear these every day and not be that girl who always wears T-shirts. People shouldn't say, 'That's an amazing T-shirt you're wearing.' They should say, 'This person's got it together. She looks really good.' If you have your few good pieces, that's all you need."