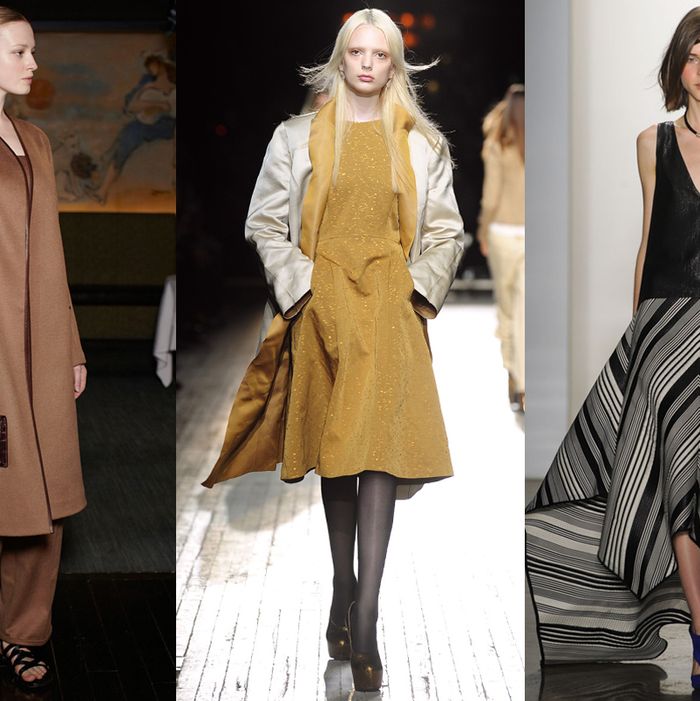 From left: looks from The Row, Theyskens' Theory, and Zero + Maria Cornejo.
The Row's exceptionally lovely morning presentation — baby croissants, mimosas and hot coffee at the Carlyle Hotel. We fell big time for the classic baguette clutch in brown alligator, as well as the ingenious mixing of what should be terribly different fabrics: gossamer chiffon with mink, for example.
Theyskens' Theory was a play on opposites. As MIA's "Bad Girls" blared, he sent down models in pearls. In this look, the rumpled effect on a sparkly cocktail dress kept it from feeling too stuffy.
This striped asymmetrical skirt at Zero + Maria Cornejo felt like a fresh new silhouette for fall. It was longer in the back but not like those flowy "mullet" skirts. It had a lot more structure.
The metallic snap-on collars at 3.1 Phillip Lim.
The shoes at Marc Jacobs! Dazzling Amelia Bedelia pilgrim delight.