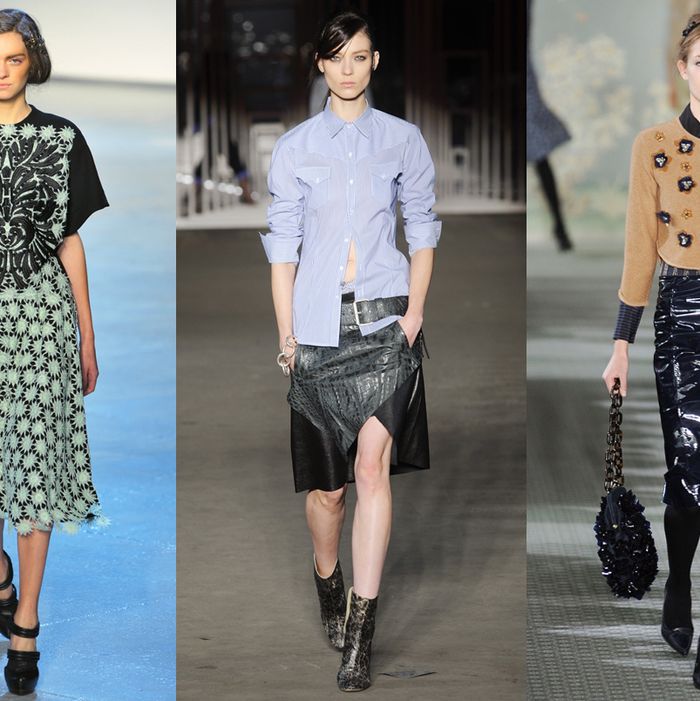 From left: looks from Rodarte, Diesel Black Gold, and Tory Burch
J.Crew just keeps getting better. There was a lot to love here, but it's hard not to start with the Manolo Blahnik for J. Crew shoes.
This look at Rodarte — the crochet detail was lovely, and the overall feeling was light.
Marc by Marc Jacobs — that's one military prep school that we'd like to attend.
The menswear-inspired elements throughout the collection at Diesel Black Gold. This basic button-down perfectly balances the sexy, low-slung leather skirt.
We love the plastic floral embellishmentsthat Tory Burch sprinkled across her bags, her knits — even in the models' hair.