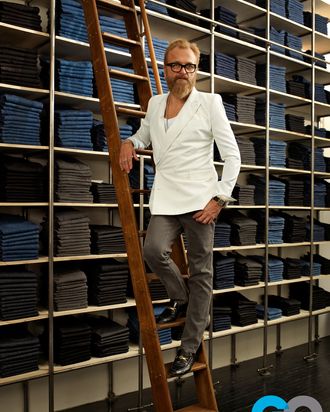 BLK DNM's Jonah Lindeberg, courtesy of Amanda Marsalis for GQ.
Photo: Courtesy of Amanda Marsalis for GQ
Earlier today, GQ announced their "Best New Menswear Designers in America" for 2012. Chosen by editor Jim Nelson, creative director Jim Moore, and the magazine's fashion editors, this year's lucky six are Johan Lindeberg (for his BLK DNM line), Ian Velardi, Todd Snyder, Mark McNairy (for New Amsterdam), Shimon and Ariel Ovadia (the twin brothers behind Ovadia & Sons), and Saturdays NYC designers Josh Rosen, Morgan Collett, and Colin Tunstall. As well as featuring in GQ's April issue — where most will surely be styled in loafers with no socks — they'll each get the chance to design pieces for a special, limited-edition menswear collection for the Gap.