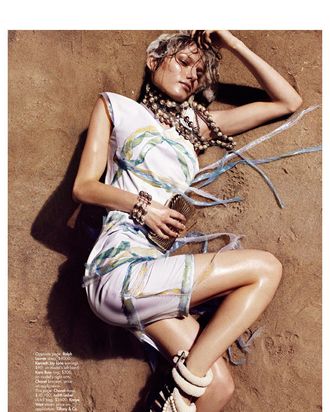 Marique Schimmel for Australian Harper's Bazaar.
Photo: Benny Horne for Harper's Bazaar Australia
Marique Schimmel lounges on a lovely-looking beach in a new editorial for Harper's Bazaar Australia. If you're thinking, "hmm, are those chunky knitted Kanye West heels really the most sensible shoes for traipsing over sand dunes?" consider that the magazine's fashion editor, Christine Centenera, reportedly consulted on Kanye's collection.