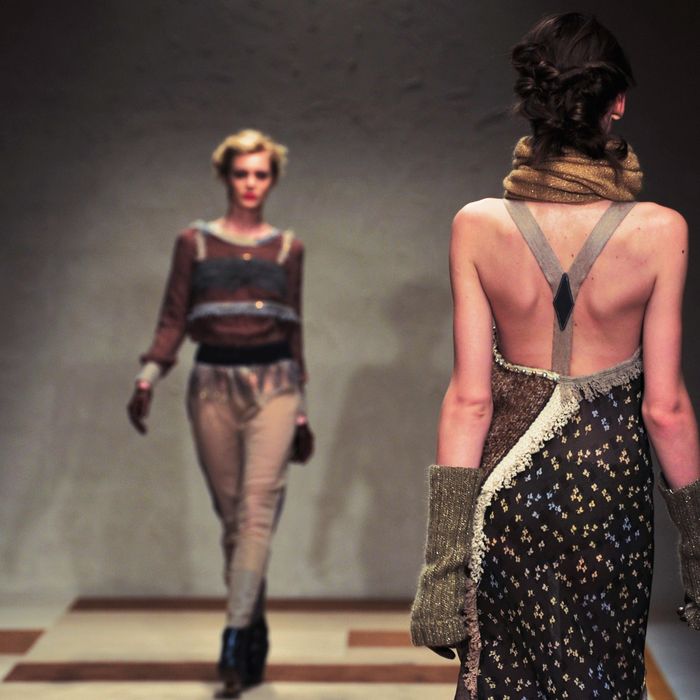 Models at the Kristina Ti show in Milan today.
Photo: Giuseppe Cacace/2012 AFP
Milan Fashion Week kicks off today, which means you've made it halfway through fashion month and should officially throw in the towel on whatever weird juice cleanse you've been doing and hit the wine and carbs. It also means that Gucci walked bright and early (8 a.m. New York time), so we'll have more on that shortly.