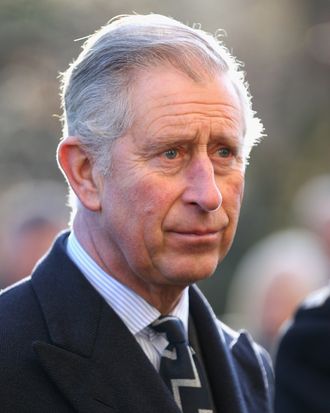 Prince Charles, Prince of Wales presents operational medals to servicemen and women of Commando Helicopter Force in Clarence House garden on December 9, 2011 in London, England. The Commando Helicopter Force was formed in 1997 and is an elite aviation group consisting of four Naval Air Squadrons.
Photo: Chris Jackson/Getty Images
Prince Charles will kick off London's menswear "weekend" in June — also known as London Collections: Men —  with a special reception at St. James palace. With British GQ editor Dylan Jones, Tom Ford, and Burberry's Christopher Bailey already backing the new initiative to support British menswear, Charles's "beyond fashion" presence should provide extra gravitas.
Related: Donatella Versace Proclaims That Prince Charles Is 'Beyond Fashion'