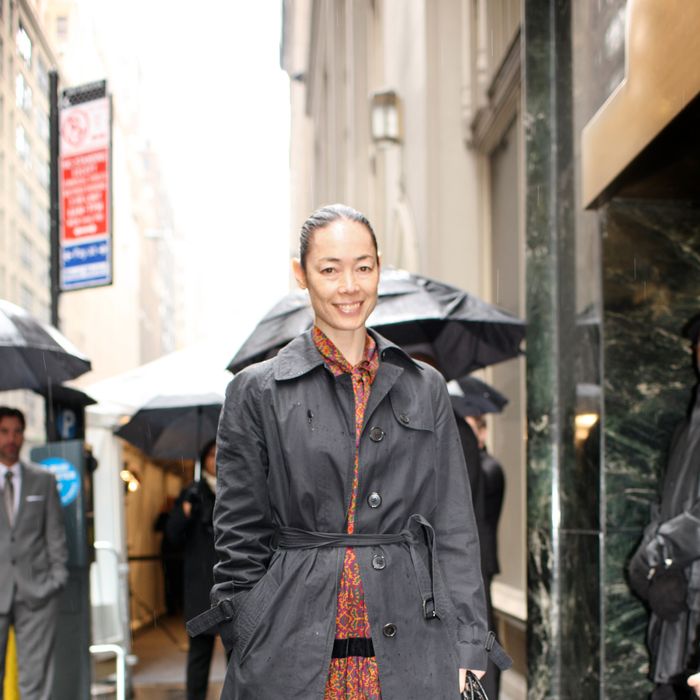 On the last day of New York Fashion Week, we caught up with Visionaire's Cecilia Dean outside of the Calvin Klein show, where she was dressed for the gloomy weather in a black Martin Margiela trench and Nicholas Kirkwood for Rodarte heels. Beneath her coat she wore a printed Yves Saint Laurent dress from the seventies. 
On Cecilia: Martin Margiela trench, vintage Yves Saint Laurent dress, Givenchy bag, and Nicolas Kirkwood for Rodarte heels.
About the look: "Since it's so gray out, I thought it'd be nice to wear a little bit of color to brighten up my day. It's raining, so I'm wearing my trench coat."
See more: Outfits from days one, two, three, four, five, six, and seven. 
See more of Cecilia's fashion week adventures at vmagazine.com.