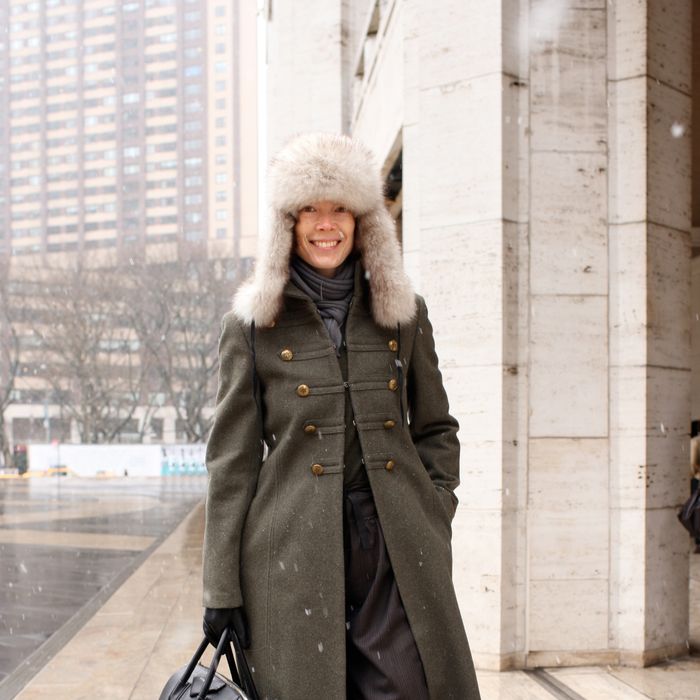 Cecilia Dean.
Photo: Melissa Hom
For her third installment of Style Diaries, Cecilia Dean of Visionaire mixes a few vintage finds with her designer staples. Dean prepared for today's snow with a fur hat she got in Kazakhstan, Balenciaga boots, and long, military-inspired vintage coat. Her Givenchy bag is packed full of reading materials for her subway commute from Brooklyn and alternative outfit choices in case the weather gets worse.
On Cecilia: Vintage coat from Housing Works, Martin Margiela sweater, Chloé pants, Balenciaga boots, Givenchy Bag, Hat from Kazakhstan, Prada scarf, and Y-3 gloves.
About the look: "I have a really big bag today by Givenchy. It's my favorite bag. I'm going to be running around a lot. I have another pair of boots if it gets worse out. I'm going to be on the subway criss-crossing town so I have reading matter. I spend a lot of time on the subway "
See more: Outfit from days one and two. 
See more of Cecilia's fashion week adventures at vmagazine.com.