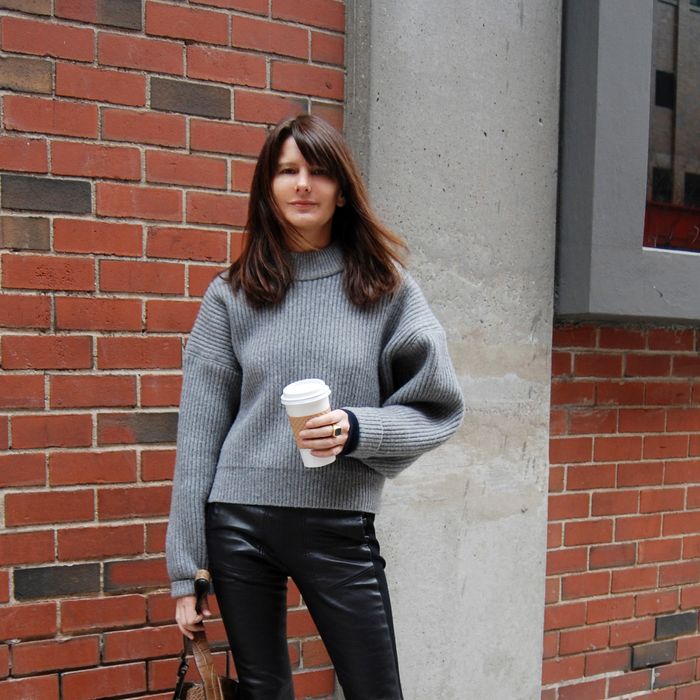 Balenciaga stylist Marie-Amélie Sauvé closes her Fashion Week style diary in a casual look because she's spending the day styling a major photo shoot. Today, she wears a chunky gray sweater from Balenciaga's pre-fall 2012 collection paired with the label's leather leggings and pre-fall 2012 pumps by Alexander Wang. The bag is from Reed Krakoff's fall 2012 collection — which showed yesterday. But, as you've probably figured out by now, she's just cool like that.
On Marie-Amélie: Balenciaga sweater and leggings, Alexander Wang heels, Reed Krakoff handbag, and her family's ring.
About the look: "Today's the day I'm shooting, so I'm kind of more sportswear. I love this sweater, you know,  you don't need to wear anything else; it's like a coat. I also love my bag, it's so luxurious."
See more: Outfits from days one, two, three, four, five, six, and seven.