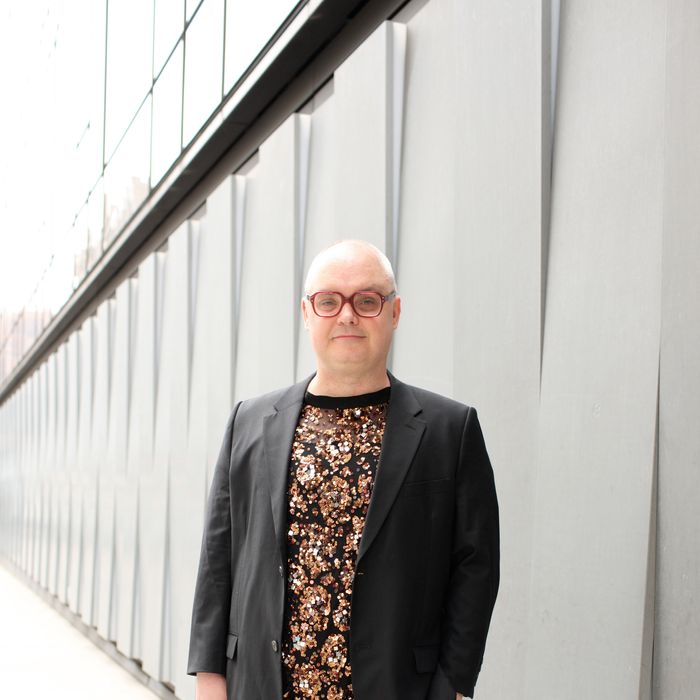 For his Style Diaries finale, Paper magazine's Mickey Boardman takes us full circle with a formal look, wearing a black Calvin Klein suit with a metallic Lanvin top. He admits, "I want to look fancy on the last day and not let people see that I'm really just a walking corpse. I'm pooped!" Mickey will be at London's Fashion Week tomorrow. What will he wear there? "I'll just start these looks all over again."
On Mickey: Calvin Klein suit, Lanvin top, Steve Madden shoes, and a Stella McCartney bag.
About the look: "Today I am in a black Calvin Klein suit which I call my 'weddings and funerals suit,' because I wear it for all formal occasions. And I'm wearing my Lanvin sparkle top that I wore the first day of Fashion Week because I couldn't resist wearing it again."

See more: Outfit from days one, two, three, four, five, six, and seven.