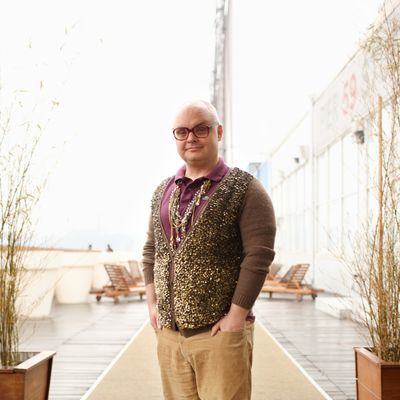 For today's Style Diaries, Paper magazine's Mickey Boardman wore his staple Lacoste shirt, embellished flats, and a chunky sequined Fendi cardigan that happens to be the "only one in North America." His advice on pulling off an outfit like this: "You have to be committed to really making it work, no matter what it is. If you have one second of doubt, it could turn into a disaster."
On Mickey: Lacoste shirt, Fendi cardigan, Michael Kors corduroys, Forever 21 shoes, and a Fenton necklace.
About the look: "It's the end of the week and I needed something comfortable, but still with a little sparkle."

See more: Outfit from days one, two, three, four, five, and six.
See more of Mickey's fashion week adventures at papermag.com.