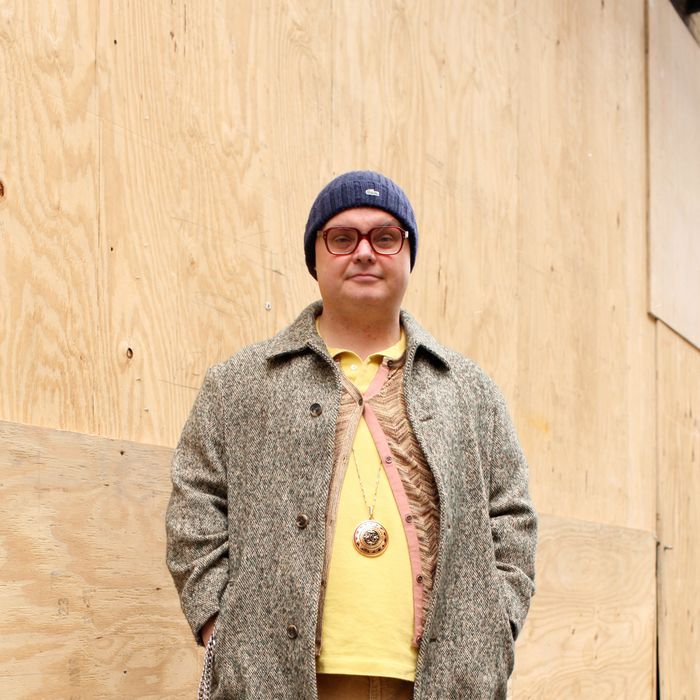 Mickey Boardman.
Photo: Melissa Hom
Today, Mr. Mickey of Paper magazine will beat the wintry weather in Missoni for Target ladies rain boots. He departed for the Lacoste show in a Marni coat (he took the lining out of it on a warmer day, which he now regrets), Michael Kors corduroy pants, and a Missoni for Target sweater. He tops off his look with some bling, courtesy of a vintage Chanel necklace. 
On Mickey: Lacoste hat, Selima glasses, Marni coat, Missoni for Target sweater, Lacoste shirt, Michael Kors pants, vintage Chanel necklace, Missoni for Target lady's rain boots, and a Stella McCartney bag. 
About the look: "Maybe I will throw an umbrella in my bag. I'm usually highly unprepared, so it's a miracle that I even have these rain boots on. I don't wear leather or animal products, so I'm always in a sneaker in the snow. I'm happy to be in a real boot."
See more: Outfit from days one and two.
See more of Mickey's fashion week adventures at papermag.com.