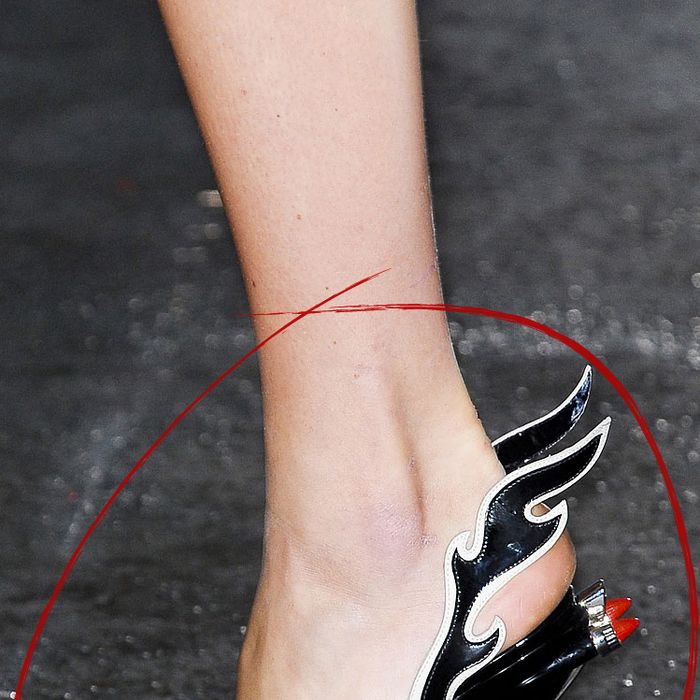 Photo: Alessandro Lucioni
Armfuls of bangles, statement sunglasses, and artfully mismatched prints dominated the street-style photographs last September, but a new season calls for shiny new things.  Being a street-style star requires changing it up each Fashion Week to keep the photographers interested, so expect to see the likes of Taylor Tomasi Hill, Hanneli Mustaparta, and Shala Monroque breaking out the items that they've been hoarding in anticipation of a splashy debut.  While the Miu Miu glitter booties were one of the most photographed items last fall, Prada's flame heels are likely to be the breakout stars this time around. Neon bags are likely to make another appearance, in the form of Celine's eye-searing bright totes from resort. And rather than an armful of bangles, statement jewelry like Givenchy's shark-tooth necklace will be the detail shot of the week. Click through to see the top ten pieces that will bait the likes of Tommy Ton and the Sartorialist next week.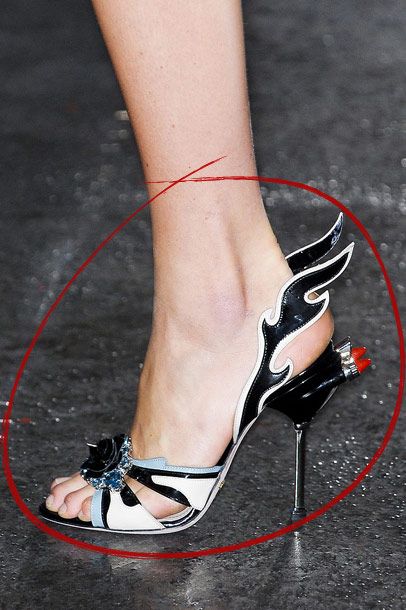 Prada Flame Heels (S/S 2012)
Clearly, these have been on the top of every editor's wish list since they hit the runway. Basically every fashion magazine in existence has devoted a full-page glamour shot to them. The combination of flames and whimsical tail lights will have the photographers clamoring for detail shots.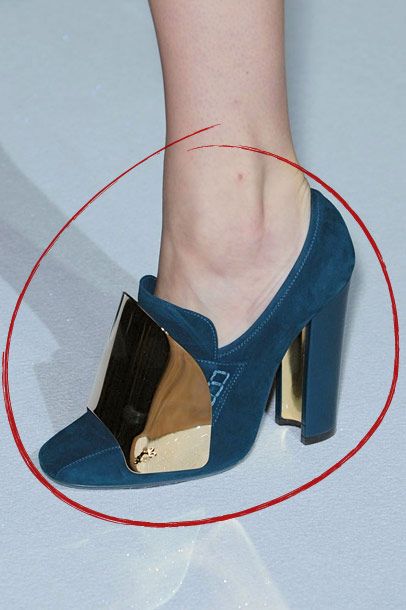 Yves Saint Laurent Cardinal Loafer Pumps (S/S 2012)
While open-toe shoes are great for the attendees who have the luxury of car service to and from the shows in this chilly weather, the mere plebes who are fighting for cabs need a little more coverage. Gold-plated loafers are flashy enough to be spotted from three rows away, but remain seasonally appropriate. It is February, after all.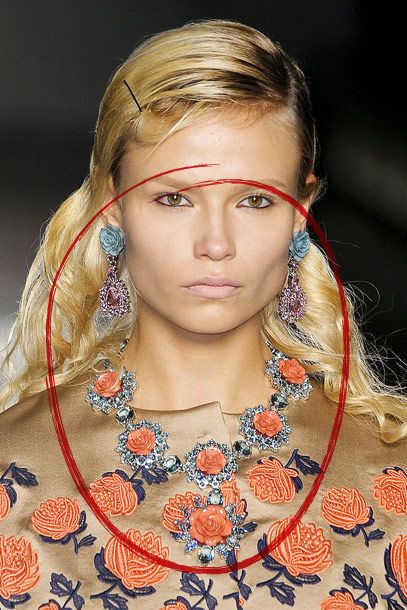 Prada Rosette Necklace and Drop Earrings (S/S 2012)
After countless seasons of angry jewelry in the form of spikes, skulls, and talons, fashion is embracing a rare "pretty" moment with softer jewels. Expect to see more feminine flourishes on the normally clad-in-all-black fashion crowd.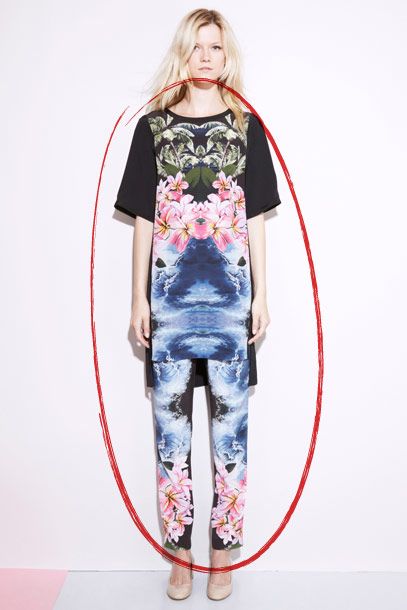 Stella McCartney Hawaiian Prints (Resort 2012)
Demonstrating the ability to mix prints has been established as a surefire way to get yourself snapped but a head-to-toe bold print says you're not afraid to make a statement.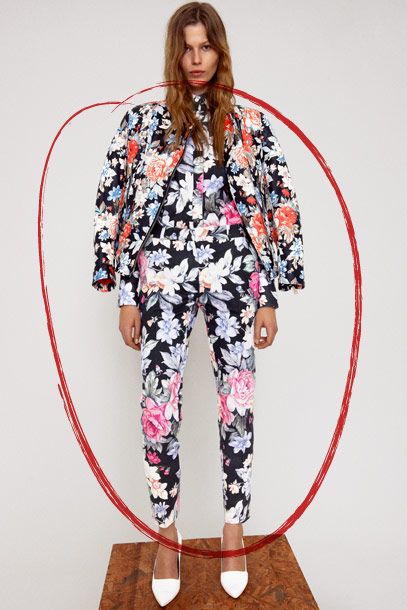 Céline Florals (Resort 2012)
It's no secret that the fashion world loves Phoebe Philo. While Zara and ASOS have produced their own spin on this standout look, the real-deal debut is sure to happen during Fashion Week.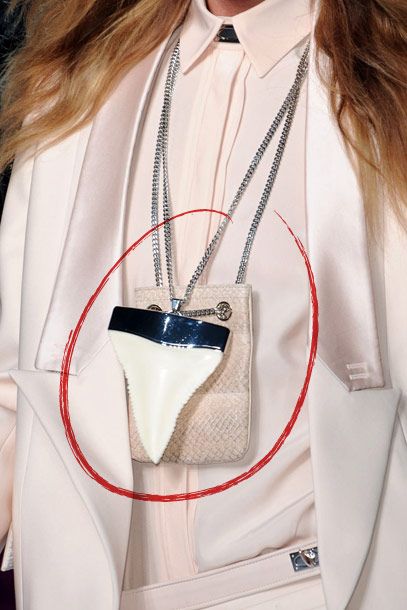 Givenchy Shark Tooth Necklace (S/S 2012)
Prada's pretty and feminine jewelry will undoubtedly be the star of the season, but for the contingent of editors who feel compelled to remain true to their tough and edgy aesthetic, this possesses just the right amount of transgressive appeal. This has Kate Lanphear written all over it.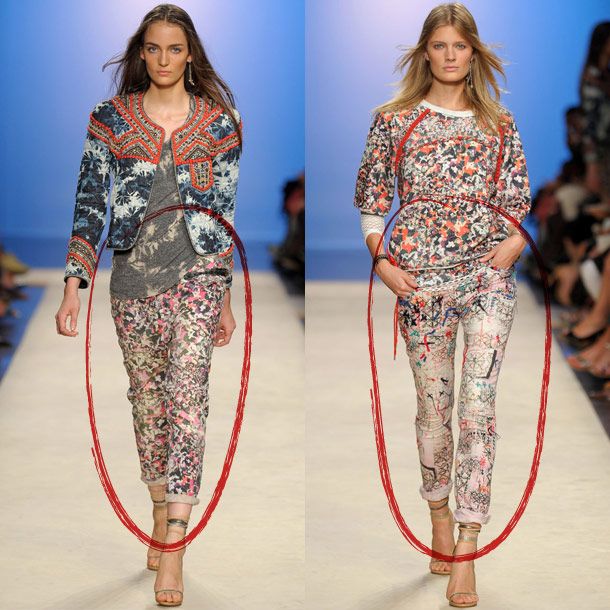 Isabel Marant Printed Jeans (S/S 2012)
Marant's Southwestern-inspired fall collection was snapped on a bevy of show attendees last September, and her brand of effortless sex appeal is going to be just as popular this spring. A casually cuffed pair of printed jeans paired with heels has that thrown together "why, this is my personal style" vibe that comes across as appealingly aloof in pictures.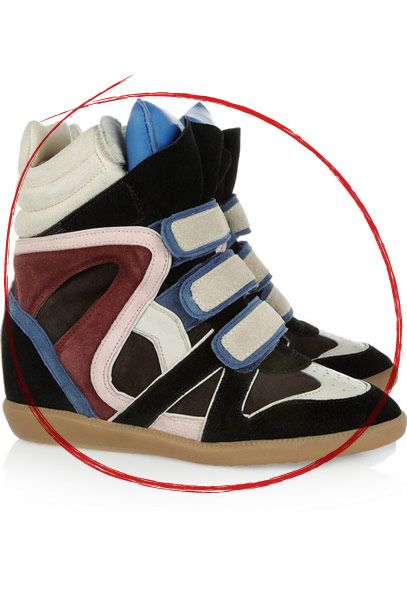 Isabel Marant Willow Sneakers (S/S 2012)
Tommy Ton proclaimed sneakers the unlikely trend of 2011 and it shows no signs of abating. This pair has already sold out on Net-a-Porter, but it's not just Marant's kicks that will be popular — Marc by Marc's striped sneakers, Margiela's classic gum-soles, and Lanvin's diamond-printed trainers are just some of the high-end options that might pop up.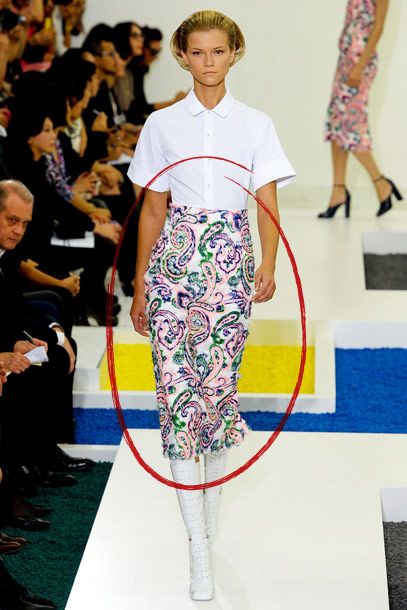 Jil Sander Paisley Pencil Skirt (S/S 2012)
Garance Doré predicted last September at the Jil Sander show that front-row favorites would be wearing the embellished paisley pencil skirt come February. When a noted street-style photographer places her bets on a particular piece, it's pretty much a done deal.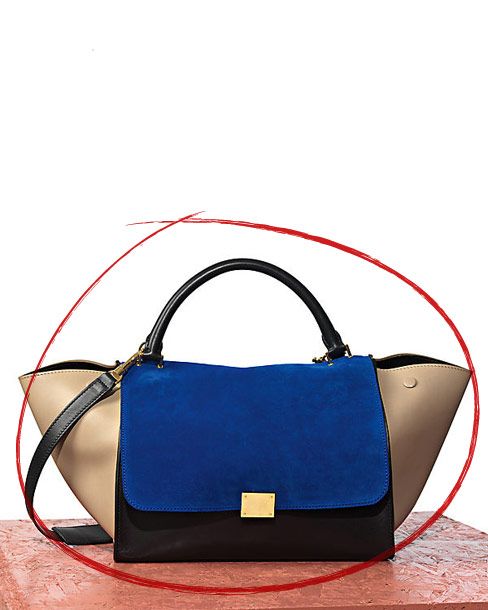 Céline Tri-color Trapeze Bag (Resort 2012)
Céline bags couldn't be more popular at the moment, and Philo's color-blocked batwing styles have become a major accessories trend. This particular one, the Trapeze, will surely be spotted on many showgoers, but don't count out the classic Luggage totes and Box bags. They come in fluorescent shades for resort and no photographer can resist a splash of neon.