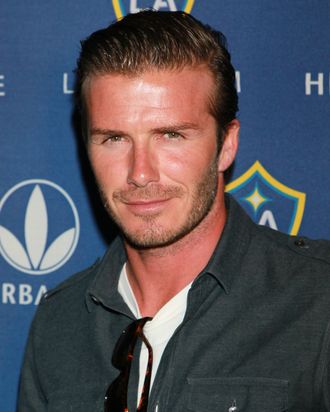 David Beckham, probably not wearing tights, but who knows.
Photo: David Livingston/2011 Getty Images
Apparently Beckham enjoyed wearing ballet attire in his younger years: "I was a pageboy and had a choice between wearing some boring old suit or a pair of knickerbockers with ballerina tights and slippers," he said. "So I went with the tights. It's not that I always wanted to be different, but I knew what I liked." All signs point to David Beckham mantyhose ads at next year's Super Bowl!
Related: See David Beckham's Bodywear Commercial for H&M