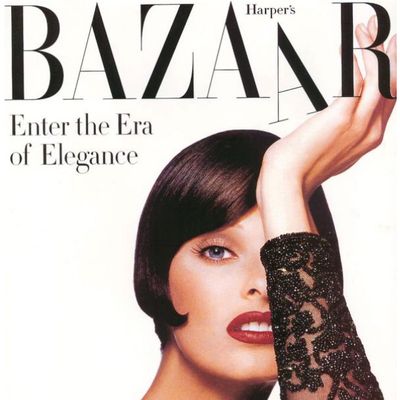 We know them all on a first-name basis: Cindy, Naomi, Christy, Linda, and Kate. Their work has shaped the modeling industry, starting with Evangelista's hand-over-eye Harper's Bazaar cover, Moss's youthful grin on the Face, and Campbell's groundbreaking French Vogue booking, which made her the first black model to bag the gig. Unsurprisingly, these very same ladies continue to land cover after cover. Most recently, Claudia Schiffer had fun in a sunhat for British Harper's Bazaar, Kristen McMenamy let down her mane of gray hair for Love, and Eva Herzigova tugged at her lapels for Spanish Marie Claire. We gathered some of the supermodels' legendary covers along with their high-profile ones of late — take a look at how much better they've gotten over the years.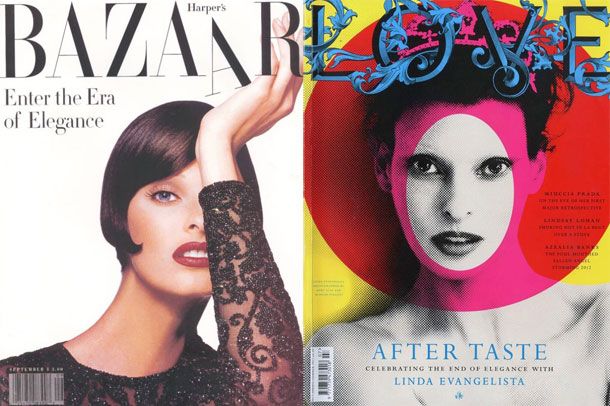 Linda Evangelista
Twenty years later, Linda's Harper's Bazaar cover remains one the very best in fashion imagery. Photo duo Mert and Marcus just shot her for Love magazine, inspired by punk artist Jamie Reid's screenprinting.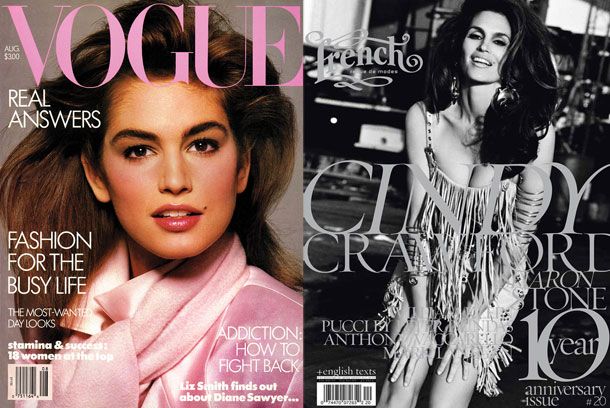 Cindy Crawford
Before Revlon, Pepsi, and House of Style, Cindy kickstarted her career by landing the Richard Avedon–lensed cover of Vogue at age 20. The mogul fronts the current issue of French Revue de Modes.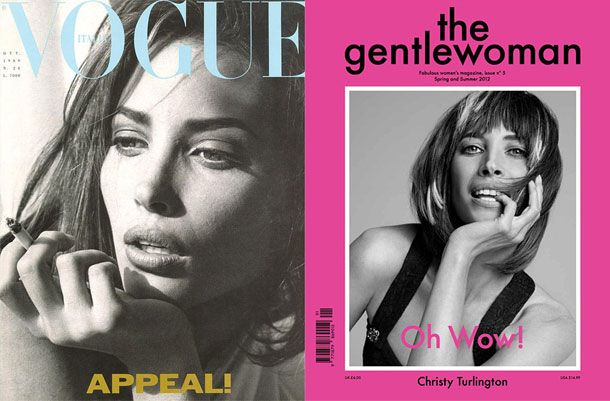 Christy Turlington
In the eighties, Steven Meisel shot her for Italian Vogue's October 1989 issue. This year, Inez and Vinoodh photographed Turlington in a similar pose (without cigarette, though!) for the Gentlewoman.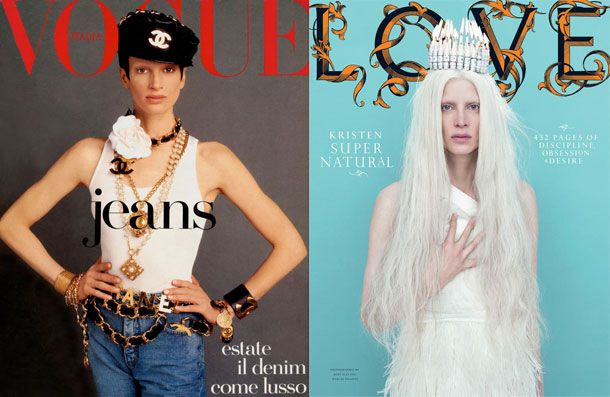 Kristen McMenamy
It doesn't really matter if Kristen McMenamy has a short, black bob or a long, white mane; she takes one helluva compelling picture two decades after her iconic Italian Vogue cover.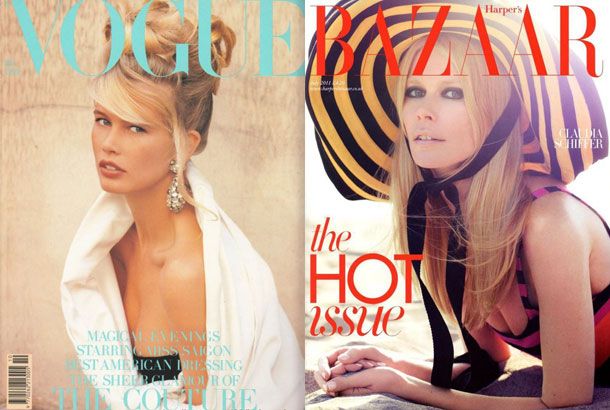 Claudia Schiffer
Can someone explain how Claudia Schiffer maintained her coquettish sex appeal after all these years? Further proof: her just-released Guess campaign.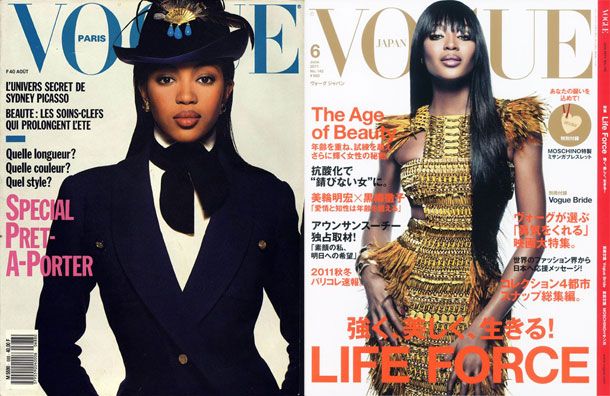 Naomi Campbell
Dear Naomi,   While you look all sorts of adorable at age 18 on the cover of French Vogue's first-ever cover featuring a black model (represent!), we kind of prefer the golden girl seen on Japanese Vogue.   Love always, The Cut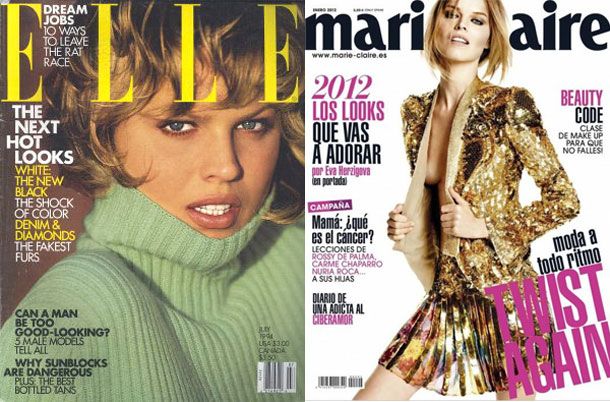 Eva Herzigova
National Czech treasure Eva Herzigova appeared on the cover of Elle in July 1994. Most recently, David Roemer shot her for Spanish Marie Claire's January 2012 issue with her blond, choppy locks intact.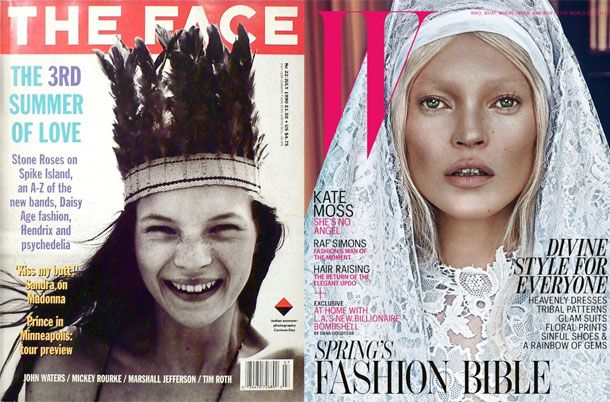 Kate Moss
In our eyes, Kate the Great can do no wrong. Fin.