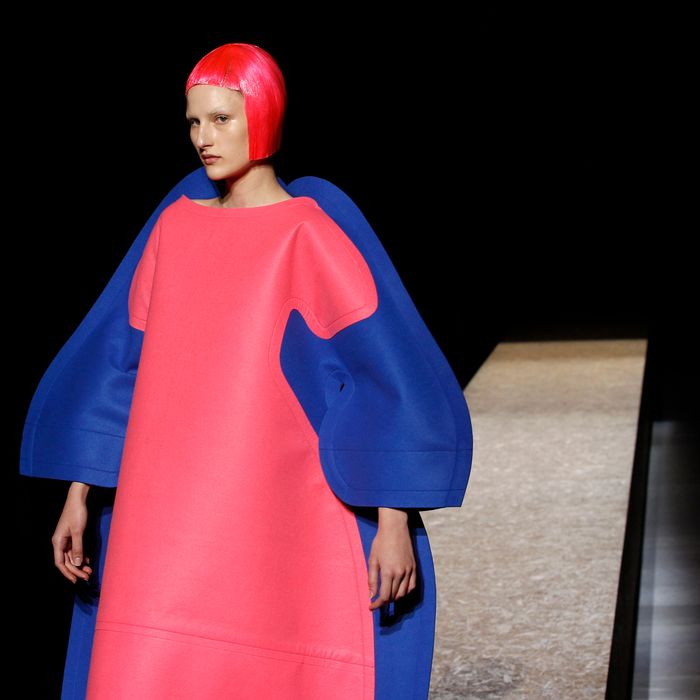 If this is supposed to create a thin illusion, it might not be working.
Photo: Alexander Klein/AFP/Getty Images
A dramatic departure from the "thin" illusion dresses of yore — okay, last season — Comme des Garçons clothed its models in silhouette-within-a-silhouette sheaths. This one looks particularly thrilled that her helmet-like neon pink hair perfectly matches the inner shade of her felt body bag.
Related: See the full Comme des Garçons collection