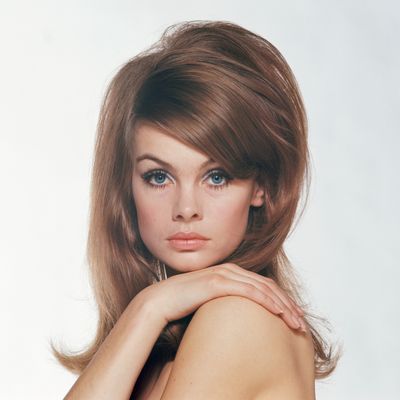 English supermodel Jean Shrimpton, circa 1965.
Photo: David Montgomery/Getty Images
There's a new theme every day on It's Vintage. Read more articles on today's topic: British "It" Girls.

Jean Shrimpton was still an unknown teenager when she met David Bailey on the set of a photo shoot, and in the four years they were together, "the Shrimp" became the highest-paid model of her time. Shrimpton later credited Bailey with shaping her career as she ushered in the pouty, coltish look of London's swinging "youthquake." She was as stylish in her real life as in the many editorials she shot for magazines like Vogue and Harper's Bazaar. Click through our slideshow to see vintage photos of the original supermodel.
This post originally ran March 2, 2012.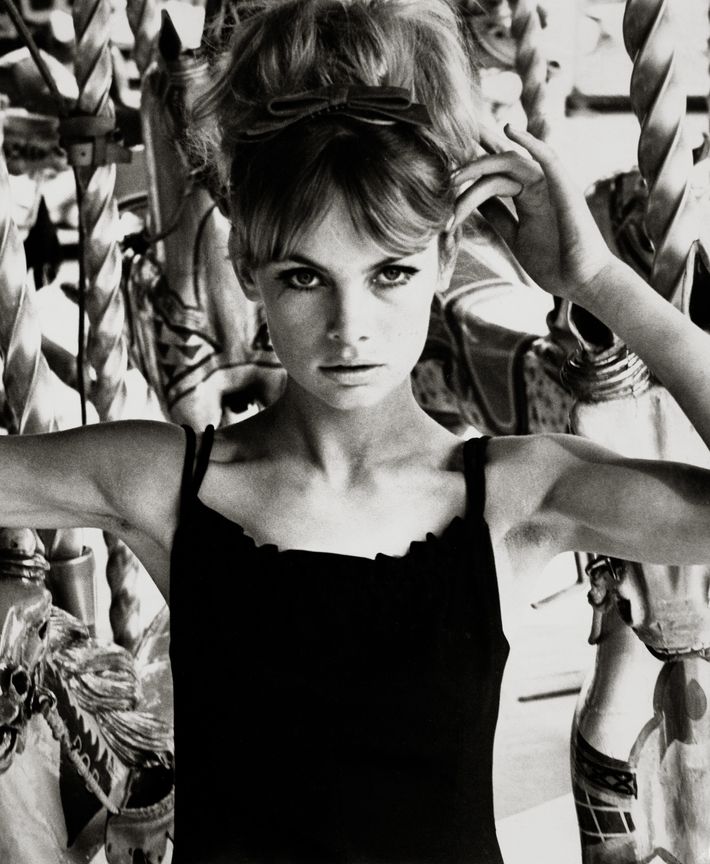 Circa 1961.
It's not easy to pull off a big bun, a little bow, and a touch of underarm hair.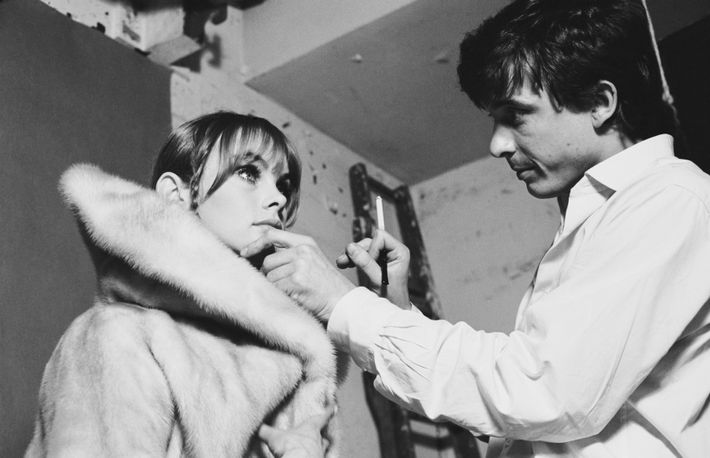 Circa 1963.
By this time, Shrimpton had been Bailey's muse for three years, but it still couldn't have been easy to keep from blinking with a cigarette in her face.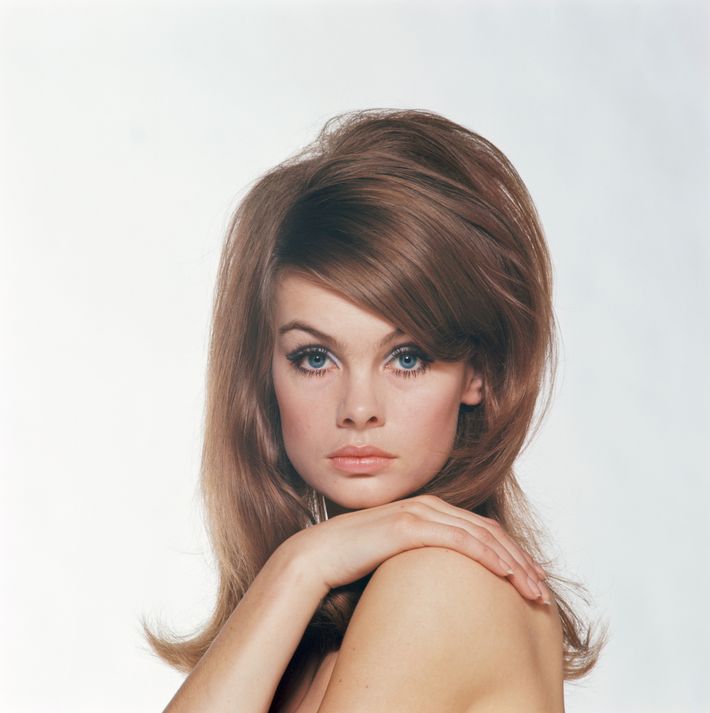 Fashion editorial, circa 1965.
Somehow she can wear a tousled, teased-up, deep side-part and make it seem like she just woke up that way.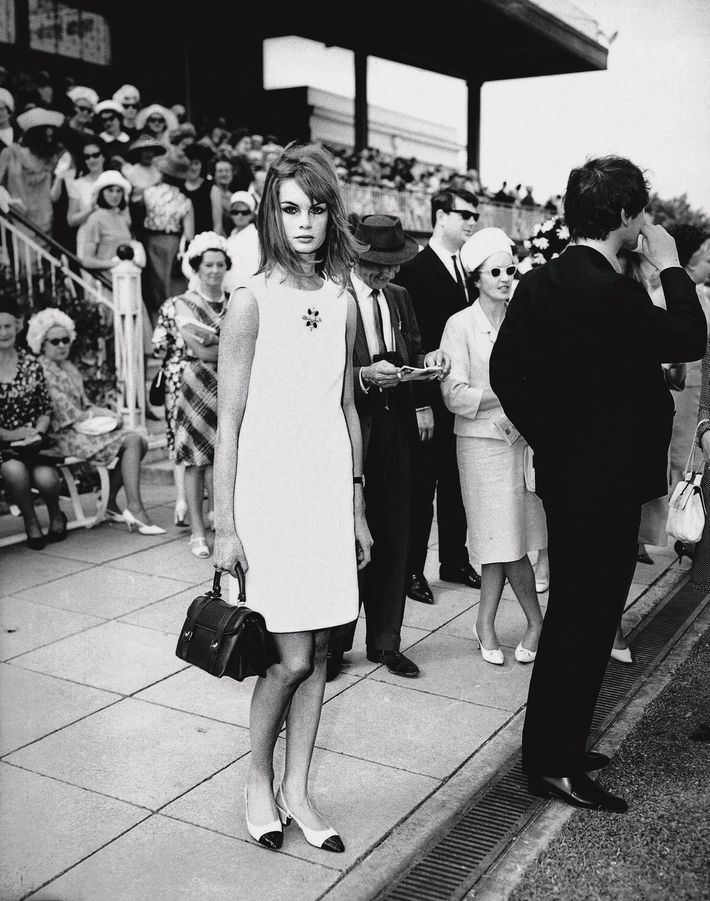 At Derby Day at Flemington Racecourse in Melbourne, October 1965.
Though it seems tame now, the minidress she wore to the races that day in Australia caused a national stir. Paired with a man's watch and no jacket or pantyhose, it was a radical outfit.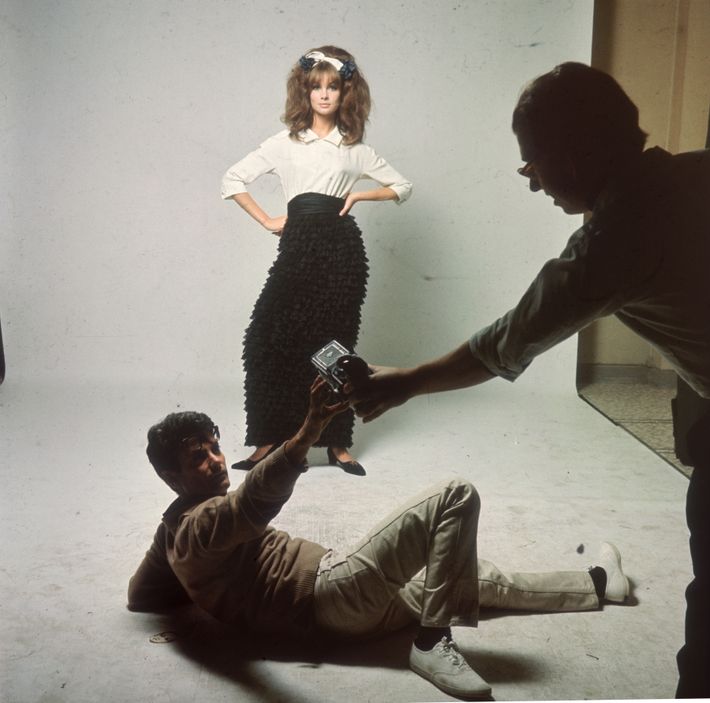 On set, circa 1965.
Posing for a shoot while American photographer Richard Avedon lays on the floor, Shrimpton wears a white blouse, a long black dress with ruffles, and black pumps. Additionally, Avedon models a chiseled jaw and lush head of hair.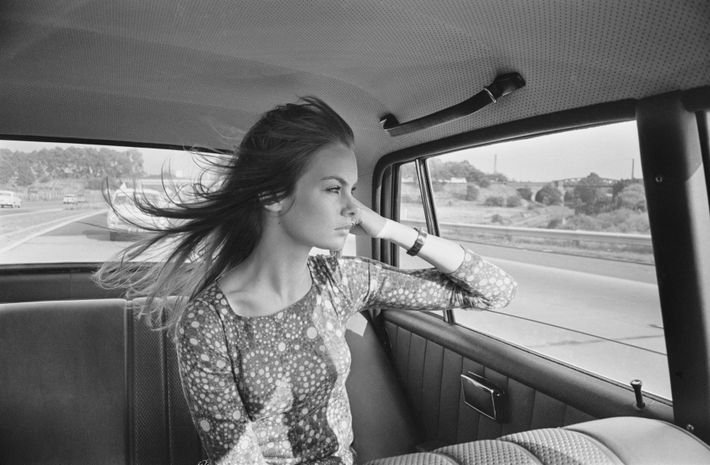 July 1966.
You can tell she was a good model because even when she stares out of a window at nothing, she makes it seem meaningful.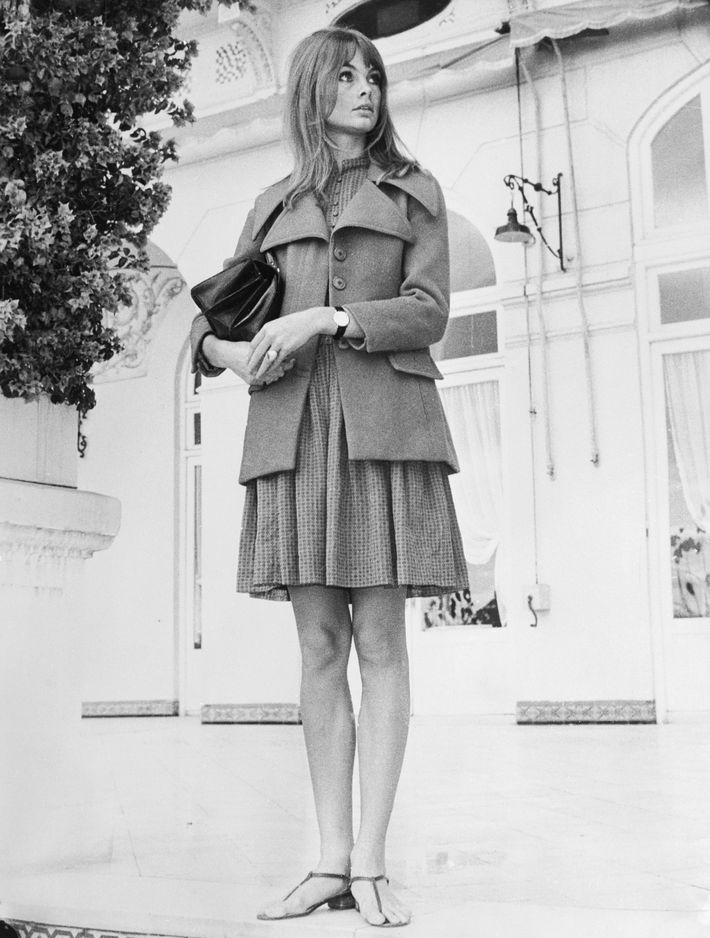 On the Costa Del Sol, Spain, December 1966.
The strappy sandals (possibly by Bernardo) paired with a long-sleeved coat and a masculine watch could have been pulled straight out of a J.Crew styling handbook.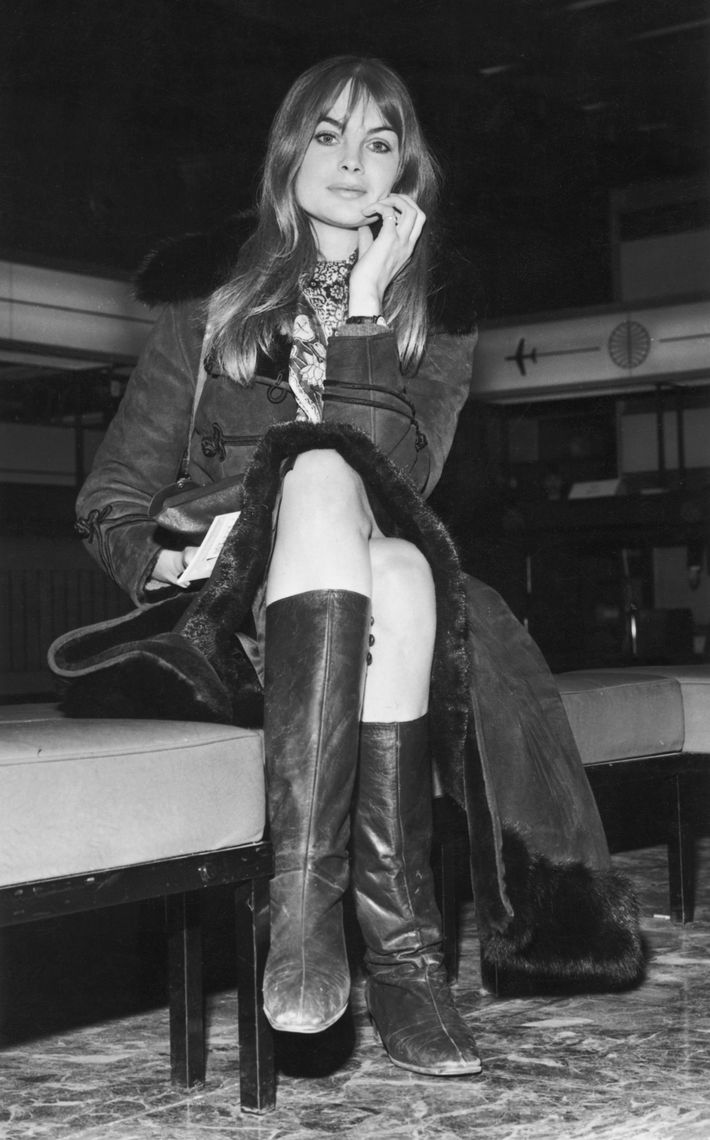 At London Airport (now Heathrow), January 1968.
Polish her boots and put an iPhone in her hand and this look could be front row, 2012.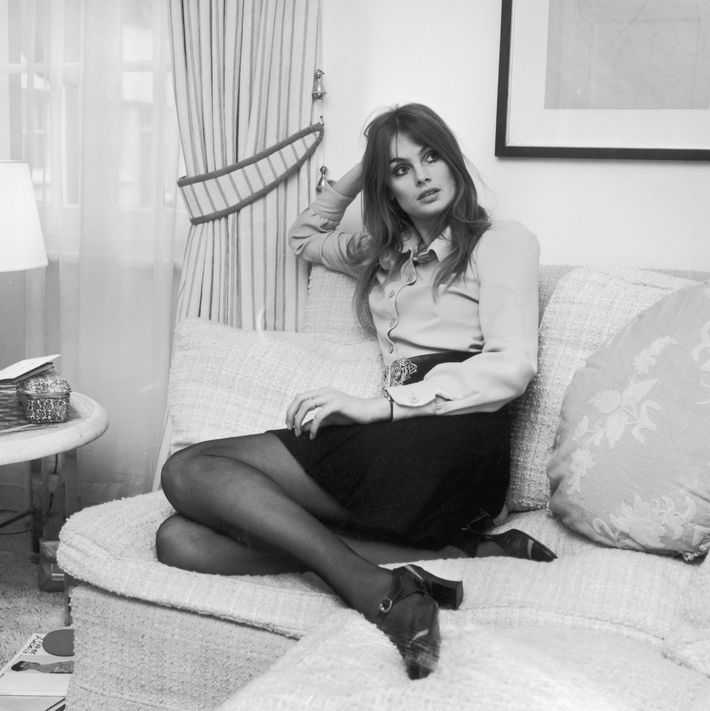 January 1969.
Shrimpton's casual, at-home-anywhere style matured as she did. At the close of the decade, she looks older, wiser, and more comfortable.