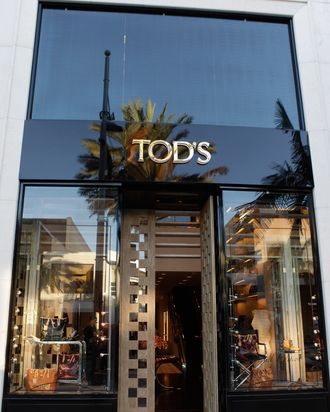 Photo: Todd Williamson/Getty Images
The driving-shoe patriarch passed away in Casette d'Ete, Italy, today. Della Valle's business began in his basement in the forties*, before it expanded into a luxury-goods empire in the seventies. He is survived by his sons Diego, currently president of the company, and Andrea.
* This post has been updated to state that Della Vega began his business in the forties.