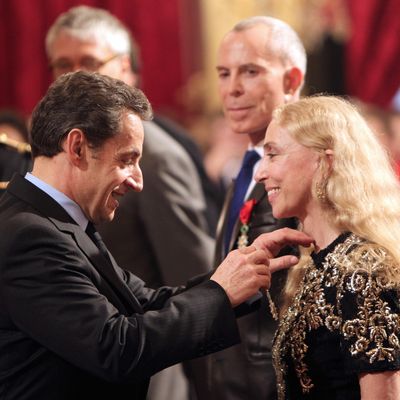 Nicolas Sarkozy awards Franca Sozzani the Legion of Honor.
Photo: Kenzo Tribouillard/AFP/Getty Images
French President Nicolas Sarkozy awarded Franca Sozzani with France's Légion d'Honneur at the Élysée palace in Paris yesterday. Her shiny new pin looked lovely with the gold-embroidered Dolce & Gabbana dress she wore for the occasion. You can read the speech delivered by Chairman of Condé Nast International, Jonathan Newhouse (in which he calls the Vogue Italia editor-in-chief the "Pope of fashion"), here.