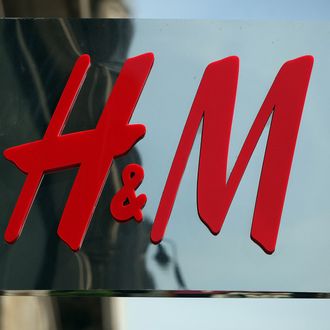 The Hennes & Mauritz AB (H&M) company logo hangs at a store in London, U.K., on Wednesday, June 23, 2010.
Photo: Simon Dawson/Bloomberg via Getty Images/Imaxtree
Sweden's Dagens Nyheter reports that a copyright protection application for the name and logo "& other stories" was sent to both the Swedish Patent and Registration Office and the international organization WIPO in Geneva last year. Are we sure it wasn't for "& other stores"? Either way, those kids sure love their ampersands.
Related: H&M Will, in Fact, Open a New Retail Chain