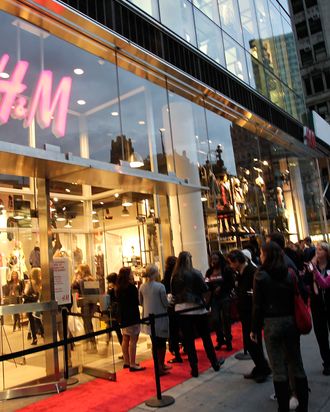 Photo: Joe Kohen/Getty Images
After several short days of industry speculation, Hennes & Mauritz announced that it will open a new set of freestanding shops come 2013. 

Karl-Johan Persson, H&M's chief executive officer, told WWD, "Like COS, which today is very successful with good profitability, the new chain of stores will be independent and complement the other offerings from the group … We have great faith in this new brand and we see considerable potential for further initiatives." Conveniently left unmentioned: the new brand's price point, previously rumored to be in the luxury realm. So, what should Persson name the baby? H&M Luxe? Or perhaps something flashier, like Masstige Markup?