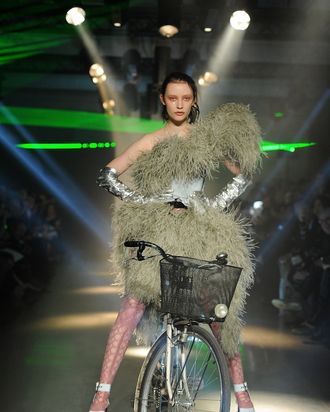 Dempsey Stewart biking through the Vivienne Westwood show.
Photo: Pascal Le Segretain/Getty Images
Dempsey Stewart rode a bicycle down Vivienne Westwood's runway on Saturday, but apparently she tangled with some Parisian shrubbery beforehand. We're relieved that her platforms remained unscuffed, and that she had the good sense to throw on a wide belt and metallic gloves for the cameras.
Related: See the complete Vivenne Westwood show.