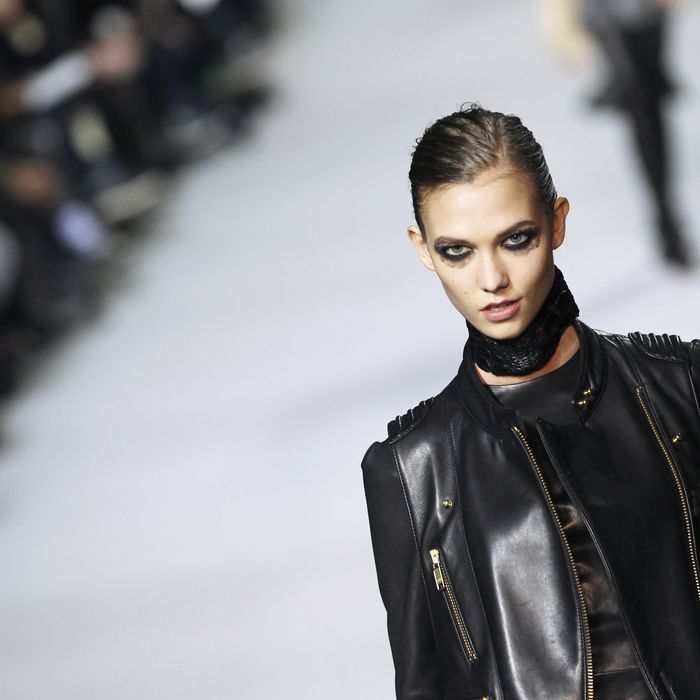 Karlie Kloss smizes for the camera.
Photo: ALEXANDER KLEIN/Getty Images
Karlie Kloss continued her reign over Paris fashion week today, walking in Kanye West's new collection. She made it to the end of the runway in the oh-so-uncomfortable footwear we've already heard so much about; one can only hope that her Tammy Faye eye makeup wasn't the result of a pre-show, pained crying session.