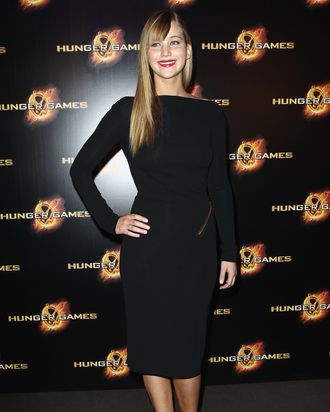 Jennifer Lawrence attends 'Hunger Games' Paris premiere at Cinema Gaumont Marignan on March 15, 2012 in Paris, France.
Photo: Julien Hekimian/Getty Images
The Hunger Games world tour continues, with the cast touching down in Paris for their latest premiere. Jennifer Lawrence kept up the sleek look she's been sticking to so far, wearing a black, backless Tom Ford dress and gold heels. See a complete collection of J. Law's red carpet looks in our slideshow.