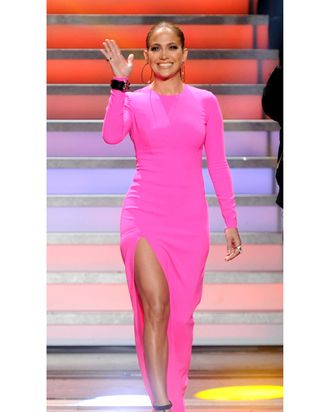 Jennifer Lopez.
Photo: American Idol 2012/FOX/Getty Images
Jennifer Lopez wore a bright pink dress from Michael Kors's 2012 resort collection to the American Idol elimination show in Hollywood last night. She accessorized with hoop earrings, an Hermès cuff, and Gucci sandals.
Are you a fan of the color on J. Lo? Or should it be eliminated from her wardrobe?