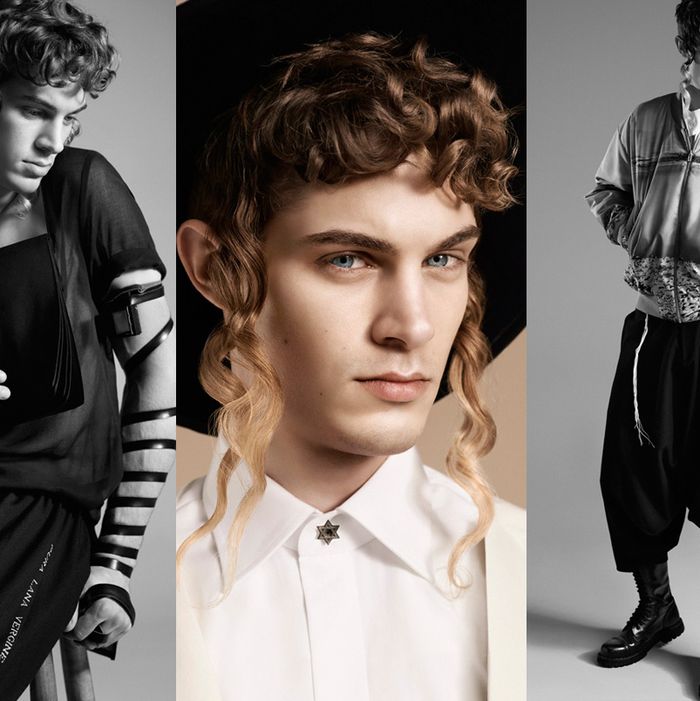 Photo: Rene Habermacher/Viva! Moda
Polish fashion magazine Viva! Moda's spring issue features an editorial called "The Orthodox." In the spread, model Greg Nawrat wears high-fashion interpretations of Orthodox Jewish clothing — tallit katans and yarmulkes alongside skinny jeans, a printed bomber jacket, and some cloud-patterned pants. Nawrat's hair is styled in jaunty peyos; there's even a tefillin wrapped around his perfectly toned model forearm in one shot.
We squinted as hard as possible at the text opener, but could only make out the Polish words for "men's collections" and "aesthetic." Assuming there's a fashion-speak explanation at hand in what we couldn't translate, what could the, well, rather unorthodox pictures be trying to achieve?