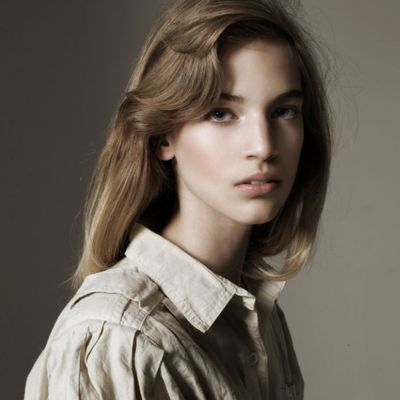 Hungarian newcomer Vanessa Axente has a classically beautiful face with quirky, slightly off-kilter features. This, combined with the 16-year-old's relatively grounded point of view, helped her charm her way into the hearts of fashion's tastemakers. Represented by DNA Models in New York, Axente debuted as the exclusive opening look at Prada's fall 2012 show, selected by the label's new casting director, Ashley Brokaw, and in Paris, she picked up two more first slots at Céline and Valentino, solidifying her place as one of this season's models to watch. We rang up the high school junior to chat about what's it like working alongside Miuccia, how she's juggling her schoolwork, goulash, and more.
You just opened the fall 2012 Prada show in Milan, which is a major coup for any model, let alone a newcomer. What was the casting process like?
In January, I met with Fabio [Miuccia Prada's right hand man] in Paris, so I actually found that I was booked many weeks before the show. I then did the looks for the fall collection for five days in Milan. Working with Prada was a wonderful experience. Miuccia is a very serious person at her work; I admire her for what she's built. I still don't believe it all happened.
Did Miuccia and casting director Ashley Brokaw give you any advice as to the kind of strut they wanted?
Well, I only found out I was opening the show an hour and a half before the show started. Ashley told me to walk like a boy full of energy, without moving my hips and crossing my legs.
You worked extensively in Hungary, Japan, and Singapore before making your worldwide debut. How has this prepared you for the harder-to-break-into markets of Milan and Paris?
I had my first runway show two years ago in Hungary, and an older model at the show spent 30 minutes with me teaching me the tricks of the trade. At that time, I felt extremely crazy in that moment, but I think I did pretty well. Because I've been working in Japan and Singapore's markets from the age of 14, I felt I had gained enough experience to finally start working in Europe, too.
Tell me a bit about your childhood.
I grew up in the small, countryside village of Zalaegerszeg in Hungary. We only have around 500 people. I have two sisters, my elder Benedetta and my younger Greta. We grew up having lots of pets: dogs, cats, guinea pigs, rabbits and a parrot. I used to be very quiet and shy. I remember playing with my Barbies until I turned 6, then I traded in my Barbies for more boyish toys. I was big on dancing jazz, ballet, and modern dance; and I played basketball. Our parents are young and also very tall, so my sisters and I can always drag them into doing something fun with us.
How did you get discovered?
When I was 12, my older sister Benedetta was scouted on a Hungarian social network website. Watching my sister model made me realize that I wanted to try it as well. Before that moment, I never even thought about modeling.
So you were never really interested in fashion?
Before Benedetta started modeling, we [hadn't] even looked at fashion magazines.
What are your plans for school being that you're 16?
Whenever I am at home, I go to school, like every other 16-year-old. I always make sure I take my exams every six months, though.
Do you ever feel uncomfortable being a teenager in this business?
No, I never feel like that. My family is very supportive and I think I'm pretty mature.
What's your diet like?
I don't do any dieting because I love eating, especially Hungarian dishes, like goulash. I'm a pretty good cook, too. I make a really good pancake and I like making soup with meat and vegetables.
What about your fitness routine?
I work out with Tracy Anderson almost every day, and I love Wii's Just Dance 3. It's pretty much like a work out.
Read any good books lately?
I read two great books from Carlos Ruiz Zafon recently, but I'm currently reading Steve Jobs by Walter Isaacson.
Outside of modeling, what's your idea of fun?
Did I mention I love cooking?
What's one thing you can find in Hungary that you cannot find in New York, London, Milan, or Paris?
Budapest. It's a very beautiful city and one of my absolute favorites. Hungarian cuisine, too. We have a great sweet, called Túró Rudi, which is a cold bar of curd covered with chocolate. It's so good!
Model Profile: Vanessa Axente
Explore other rising stars (plus all the big names) in our extensive Model Manual, featuring runway pics, glamorous editorials, model bios, career timelines, and more.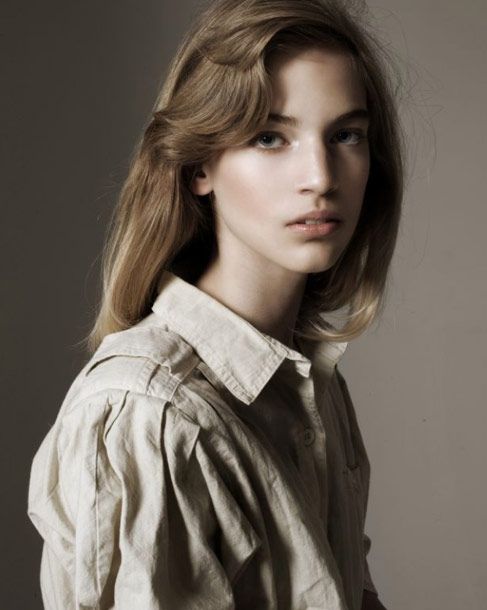 Head shot, 2012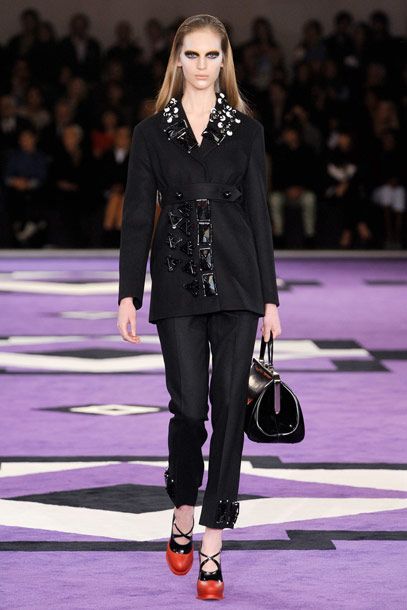 Opening the fall 2012 Prada show in Milan, as an exclusive.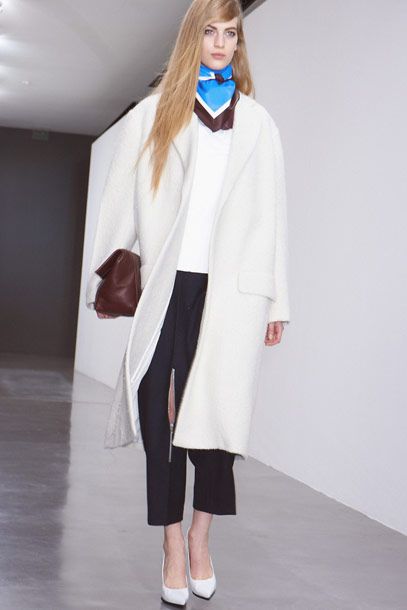 Opening the fall 2012 Celine show in Paris.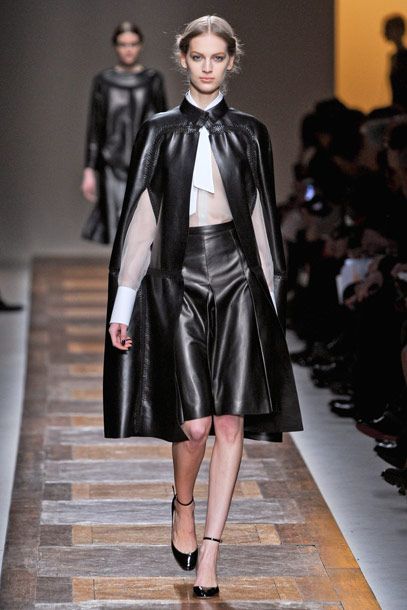 Opening the fall 2012 Valentino show in Paris.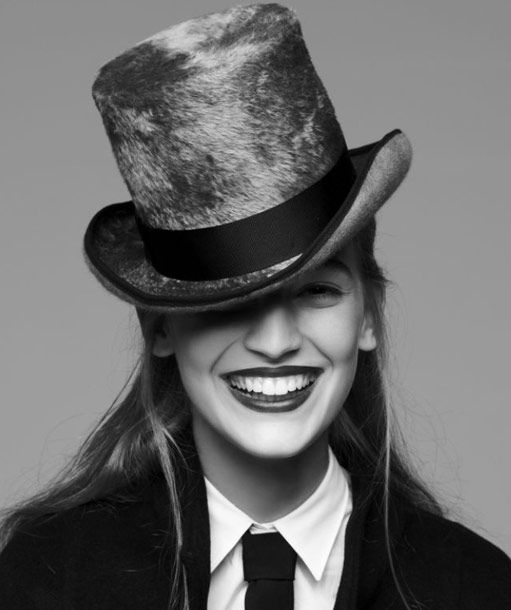 Test shot, 2012.