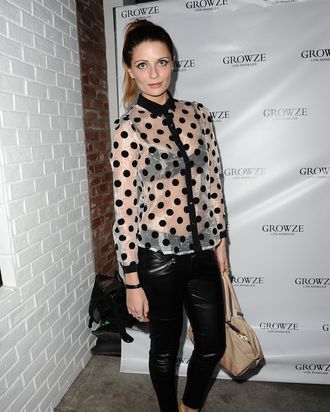 Mischa Barton.
Photo: Jason LaVeris/2012 Jason LaVeris
Those of you who watched Styled by June know that Mischa Barton already "designs" a handbag line. But apparently she's now branched out to clothes and cosmetics as well, which seems odd considering she's confessed (on television!) that she can't even dress herself. Anyway, her new line is called Mischa's Place, and it's all available on a bizarre website with sketches instead of photographs of the clothes, priced from $60 for a scarf to $310 for a jacket. The site's "About Me" section explains (with some odd capitalization choices):
Mischa's Place is an eclectic Haven of Style brought to you by the young Actress and Designer Mischa Barton.

Mischa brings her well known Bohemian Style to all aspects of the range.
June? Can you lend a hand here?