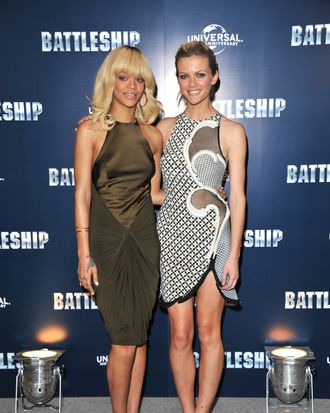 Rihanna and Brooklyn Decker.
Photo: Jon Furniss/2012 Jon Furniss
Rihanna and Brooklyn Decker were busy promoting their film Battleship in London today (they both play female leads). Rihanna wore an olive-green Alexander Wang dress with black Louboutins, while Brooklyn picked the number from Stella McCartney's spring 2012 collection that we've seen oh so many times.
Whose cocktail attire do you like better? And whose look misses the boat?