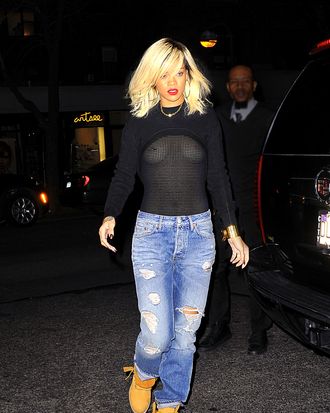 Rihanna.
Photo: Sharpshooter Images/Splash News
Rihanna was spotted arriving at Da Silvano restaurant in New York City on Sunday night wearing a black mesh shirt that exposed her girls, baggy jeans, and construction boots.
The singer's never been one for covering up, but is her most recent outfit appropriate dinner attire? Or is this a case of paparazzi flashbulbs shining too brightly?