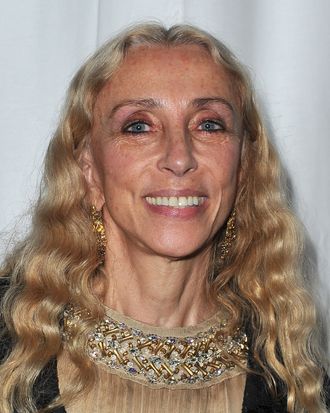 Franca Sozzani.
Photo: Pascal Le Segretain/Getty Images
Even if Franca Sozzani's forthcoming speech about thinness and body image at Harvard is a total flop, you should know that she's working really hard on it. She writes on Stylelist:
 I focused on this the whole weekend. I spent so many hours studying each and every lecture given on eating habits, anorexia, obesity and so on. I spoke on the phone for hours with several professors, and each one had their own theory.
So if she's boring or incoherent or otherwise unsuccessful, it won't be for lack of effort. And at least you know she won't bend over backwards trying to be politically correct.