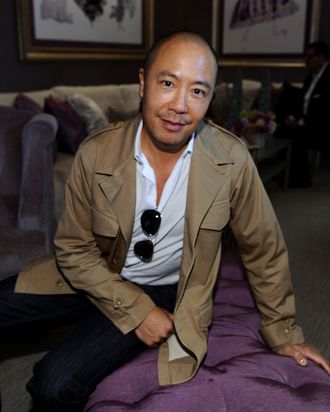 Derek Lam.
Photo: Michael Buckner/Getty Images
After yesterday's report that Derek Lam would be leaving his post as creative director for Tod's, the brand has released a rather interesting statement:
"Following the rumors of an alleged termination of the collaboration between Tod's and Derek Lam, the company confirms that the agreement between the parties is set to terminate on 30/9/12. In the meantime, Tod's is in the process of evaluating its options, considering that, based on the company's future development plans, the role of the Creative Director of Tod's will be central and even more important. The choice will therefore be directed toward an individual with great creative talent and able to commit the necessary amount of time to the success of the brand."
The company neither confirms nor denies Lam's departure, instead pointing to the end of September when his contract would be up anyway. That last sentence, however, could be read as particularly scathing, and perhaps indicates that Diego Della Valle and co. were less than pleased with Lam's performance over the last six years. Your move, Derek.