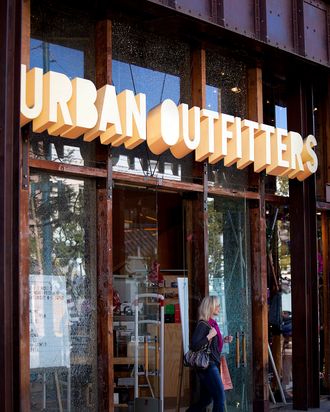 A customer walks out of an Urban Outfitters Inc. store at the Third Street Promenade outdoor mall in Santa Monica, California, U.S, on Monday, Dec. 5, 2011.
Photo: Konrad Fiedler/Bloomberg via Getty Images
The ins and outs across Urban Outfitters' executive board continue. Yesterday afternoon, Urban named Frank Conforti, former chief accounting officer, its new chief financial officer. He replaces Eric Artz, who is leaving the company.