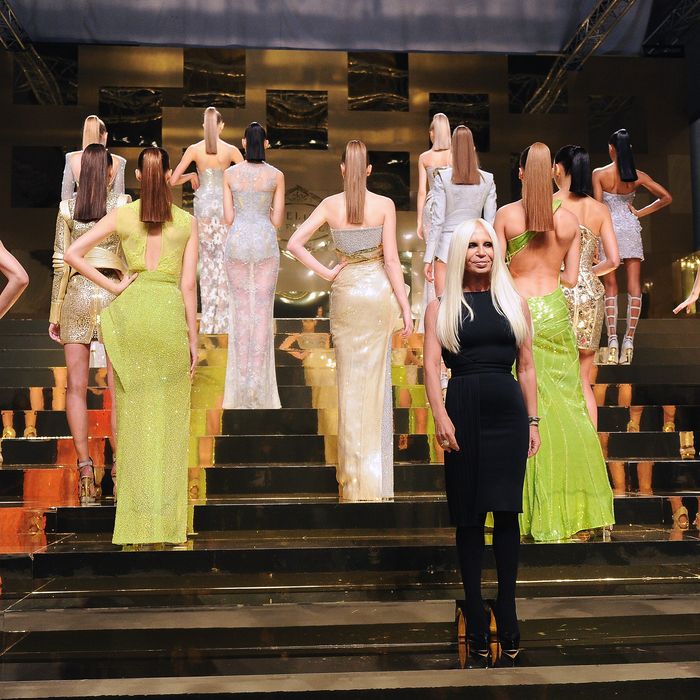 Donatella at her couture show.
Photo: Pascal Le Segretain/Getty Images
Versace announced yesterday that it's no longer losing money; indeed, it posted a profit of $11.8 million for 2011. We all saw this coming: The brand obviously got a tidy sum (plus a lot of press) for its H&M collaboration, and was flush enough by last November to return to the couture calendar for the first time since 2004. CEO Gian Giacomo Ferraris didn't give H&M any credit for the rise in revenue, instead making some vague statements about improved global strategy: 
These results confirm the strong appeal of the brand globally, its values and excellent design, a strong brand management, and impeccable execution.
He added (in similarly hazy terms) that the company "targets double-digit sales growth for the next three years." So in other words, Versace will probably try to step up its high-end shoes and bags (a key moneymaker for any luxury brand) as well as build on the success of its diffusion collections to keep their profitability sustainable. More flashy gold embellishments for all!