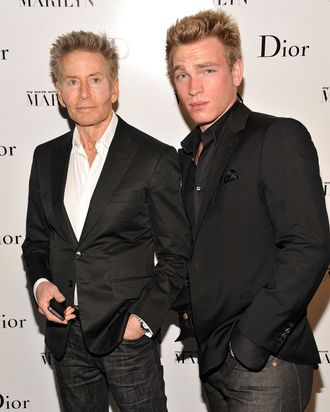 Designer Calvin Klein (L) and Nick Gruber attend Dior and The Weinstein Company's Opening Of "Picturing Marilyn" at Milk Gallery on November 9, 2011 in New York City.
Photo: Gary Gershoff/Getty Images
The 22-year-old was picked up for misdemeanor assault (after socking someone his own age in the face this morning), but when police took him down to the station, Gruber was "suspiciously reaching into the front of his pants," TMZ reports, and the cops found some goodies "on his person." As they say: "You wanna know what comes between me and my Calvins? Nothing." … Except the NYPD.