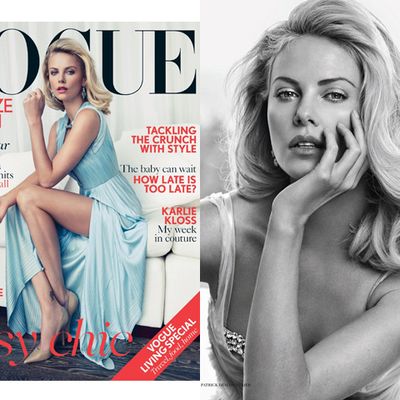 Charlize Theron, shot by Patrick Demarchelier.
Photo: Patrick Demarchelier/Vogue UK
Wisely avoiding any bra-stuffing stories, Charlize Theron talks about her newly adopted baby son, Jackson, in the May issue of British Vogue. Patrick Demarchelier shot the very pretty cover (she's wearing a Versace dress) and corresponding spread, but let's be honest — a toddler could photograph her with a disposable camera and she'd still look fantastic.