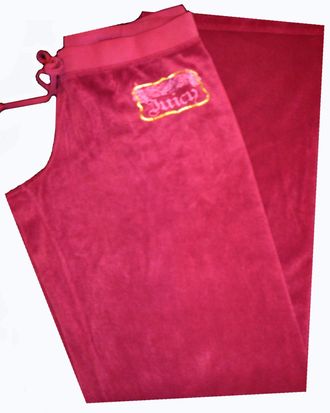 Today's Times has a piece about the emotional difficulty of breaking up with certain fashion labels, which at first sounds totally silly. Is deciding that a certain clothing label just isn't your thing anymore really that much of an ordeal? According to the Times, it can be.
Ms. Brashich's high school job was at [J. Crew's] first store, at the South Street Seaport. "I was in love with the clothes and became a devotee," said Ms. Brashich, 41, a writer who now lives in Vancouver, British Columbia. "I considered myself a J. Crew person." But over the years, she said, she found the clothes became "too refined" for her lifestyle.

It was as devastating as a romantic breakup, she said, only half in jest. First, she felt anger. "I would go into the stores and tell the manager, 'I'm your target customer; you're losing me.'" Then she felt depressed. "I don't have my brand anymore," she said. "I don't know where to shop. If I need new, hip khakis, I don't know where to go."
Goodness! How sad. But what about people with the opposite problem? People with lots of clothes that they probably should break up with but don't out of pure laziness? Say, someone (ahem) who still wears a pair of ten-year-old Juicy velour sweatpants around her apartment sometimes — sort of like that weird high school fling she still talks to on Gchat every now and then when she's particularly bored? (Come to think of it, the sweatpants and the Gchatting often coincide.)
Ever in the pursuit of hard-hitting journalism, we did a quick poll of the office to see if anyone else was struggling with sartorial breakups. Here's what we found:
Stephanie Trong: "I had to break up with Topshop. As I got older, I settled into a uniform and didn't want to experiment with trends anymore. I still think they do great clothes, but it's not for me. Now I'm dating Isabel Marant."
Stella Bugbee: "I broke up with Mayle. I think it's an age thing. When I was younger, I liked that faux-bohemian thing. It's like your crazy friend who you used to party with but you don't have time for anymore." 
Diana Tsui: "I wore a lot of Express in college, since it was cheap and appropriate for rush parties. They also made a lot of things in red, which was our sorority color. I still have a couple of Express tops with my sorority name printed on them. Now they're all in storage at my boyfriend's parents' house. I'd like to think I'm not that loud, drink-pushing party girl anymore." [Ed. note: She totally still is, but only in the best way.]
So! Now it's your turn. Any awkward, lingering fashion breakups you need to get off your chest?