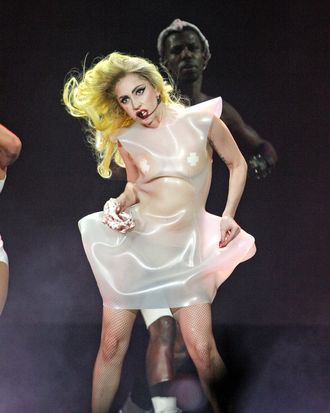 Lady Gaga, sans "abstract" guitars.
Photo: Bill McCay/WireImage
Lady Gaga has teamed up with Giorgio Armani again for her Born This Way Ball tour, which starts on April 27 in Seoul, Korea. According to WWD, her concert wardrobe includes:
… gloves with mirrored nails, a black bodice with transparent Plexiglas, black crystals and studs in an abstract composition of guitars, and plenty of fringe, Swarovski, spikes and latex. 
So… guess we have to see it to understand.