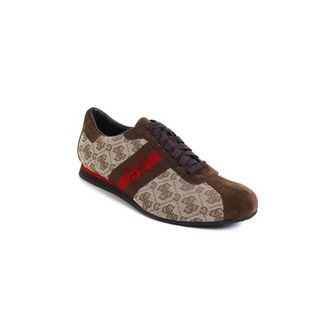 The contested shoes.
Photo: Courtesy of Guess
After several heated testimonies and one near-tearful exchange, the Gucci versus Guess trial has come to a close. Naturally, both sides are fronting like they've won, but the judge probably won't announce his decision for a month or so at least. Gucci is seeking $221 million in damages for Guess's alleged trademark violations.