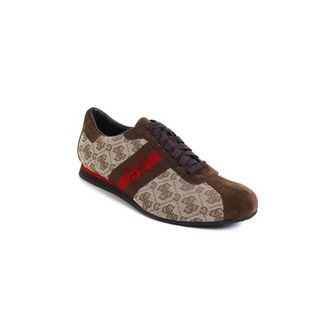 One of Guess's offending shoe designs.
Photo: Courtesy of Guess
Court proceedings for Gucci's lawsuit against Guess continued in New York yesterday, this time concerning sneakers manufactured for Guess by Marc Fisher Footwear. Paul Vando, a former director of men's product at Marc Fisher, says that the resemblance of Guess's sneaker design to Gucci's (both feature a red stripe against a brown background printed with interlocking "G"s) was "absolutely not" meant to confuse customers.