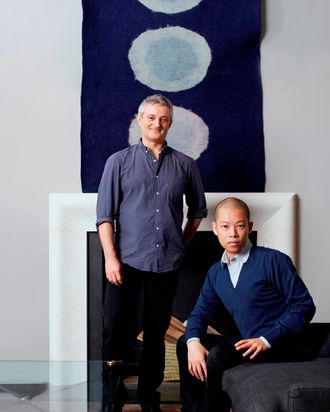 Jason Wu and Canvas founder Andrew Corrie.
Photo: Photographer:Bjorn Wallander/Copyright: Bjorn Wallander
Jason Wu tells Elle Decor that he gets his decorating taste from his mom. "My friends lived in new housing developments with modern furniture, and here we were in an 80-year-old house filled with antiques. Of course, my aesthetic now is the same as hers." Hopefully she got some free ottomans out of his new Canvas collection.