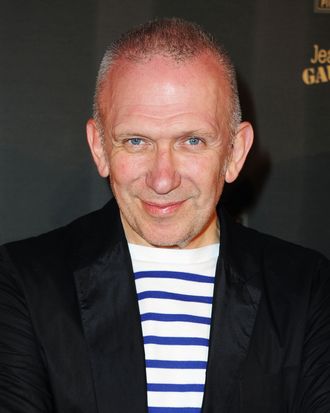 Designer Jean Paul Gaultier attends the Piper-Heidsieck Dinner during the 64th Annual Cannes Film Festival at Marche Forville on May 13, 2011 in Cannes, France.
Photo: Francois Durand/Getty Images
The designer is rumored to have nabbed a spot on the jury, which will be led by Italian director Nanni Moretti. Festival president Gilles Jacob told WWD, "I can't confirm it, but I am not denying it either," meaning that the man who hosted Eurotrash for years will probably be tasked with selecting next season's round of award-winning films. Can that be made into a movie?