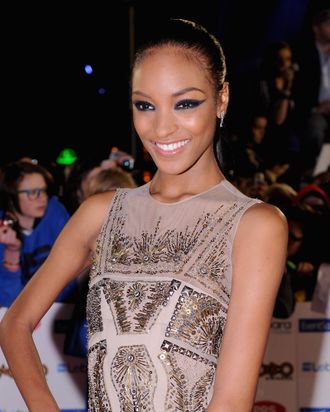 Jourdan Dunn attends the MOBO Awards 2011 at the SECC on October 5, 2011 in Glasgow, Scotland.
Photo: Sandy Young/Getty Images
A source told the Daily Mail they've been together for months. In a recent interview, Reggie said, "I'm having fun but there's definitely one person who I'm spending a fair amount of time with. I met the girl I'm dating two years ago. We were texting for a little bit and now we are dating." Greatest love story of all-time.